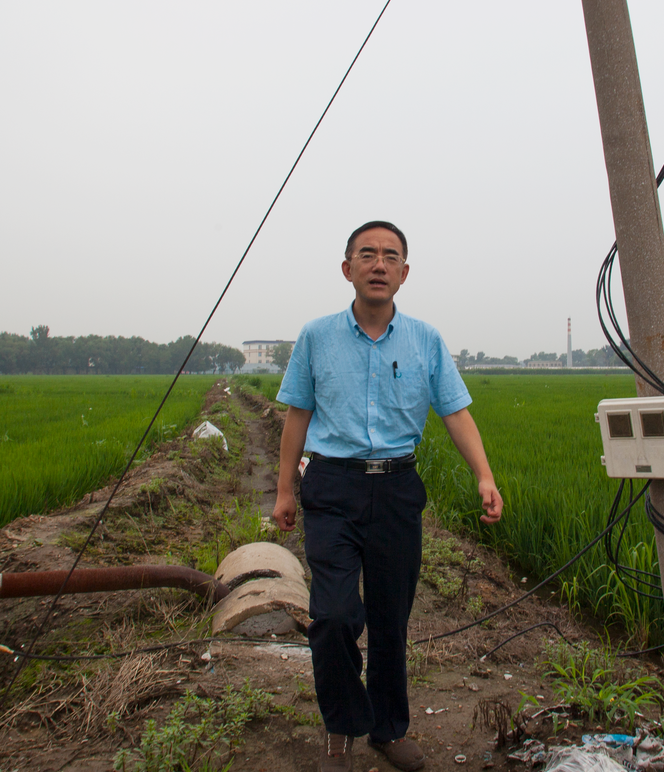 Letter from Masanjia (co-written by Leon Lee and Caylan Ford and directed by Leon Lee) is an exposing documentary about the labor camp brutality experienced by Sun Yi and other practitioners of Falun Gong. The film mainly follows Sun Yi's struggles and his attempts to live a normal life after the torture, despite constant pursuit by the Chinese government. (DLH: 4/5)
Review by FF2 Intern Dayna Hagewood
After Julie Keith found a letter from an exploited Chinese laborer in her K-Mart Halloween decorations, she took the note to the press in order to get the word out about the torture thousands face overseas.
Sun Yi, who wrote the letter, had been sneaking correspondence into boxes of decorations under the harsh and inhumane conditions of the labor camp he had been forced into under the guise of "re-education." Letter from Masanjia recounts the story of Sun Yi's dozen arrests and demonstrates the reality for many unjustly detained Chinese citizens.
As the film progresses, Sun Yi gives a detailed history of the reasons for his arrests which revolve around a spiritual practice called Falun Gong. Even though many practitioners of Falun Gong are simply interested in pursuing compassion and truthfulness, the Chinese government viewed the organization as a threat to national security and passed legislation to ban it.
With the ban came the arrest of many thousands of practitioners, who were locked up for "re-education" in labor camps, where they were forced to work from 4 am to midnight. Sun Yi describes the horrible conditions in the camps including many prisoners suffering from beatings, overcrowding, cold, and hunger.
In order to get the word out about these unjust sentences, Sun Yi began to sneak letters into the boxes of Halloween decorations inmates were forced to make for hours every day. He describes the constant fear of being discovered and the brutality that prisoners were forced to endure until they recanted their beliefs.
One of the most interesting aspects of Letter from Masanjia is the animation that is used to show life inside the camps. Because it's obviously impossible to film inside of the prisons, the film uses Sun Yi's drawing style to illustrate many of the torturous scenes that prisoners were forced to undergo. The animation is dark, beautiful, and truly displays the violations of basic human rights that ran rampant in these re-education camps.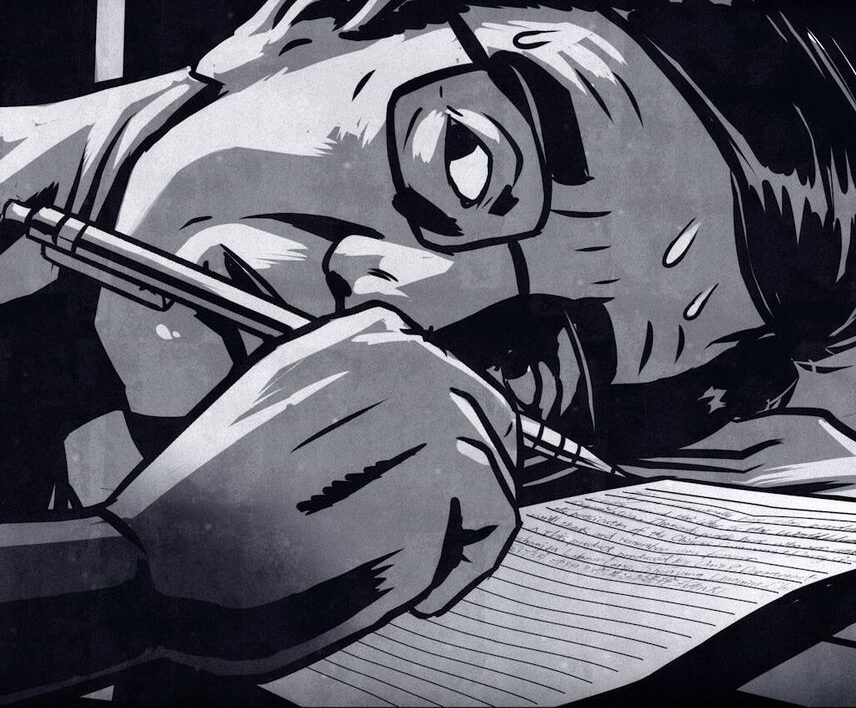 The film is also very successful on a different front; we also get to see the lasting impacts of imprisonment on Sun Yi's life. His strained relationship with his wife and family and constant hiding from the government truly show just how life-altering this experience was for him and thousands of other activists.
Letter from Masanjia is an important watch for all of us. Not only does it expose the brutality of a broken political system, but it calls into question the basic human rights that higher-ups often take for granted. Socially charged and constructed within the frame of a horrible reality, Letter from Masanjia deserves attention and outrage from all over the world.
© Dayna Hagewood (9/21/2018) FF2 Media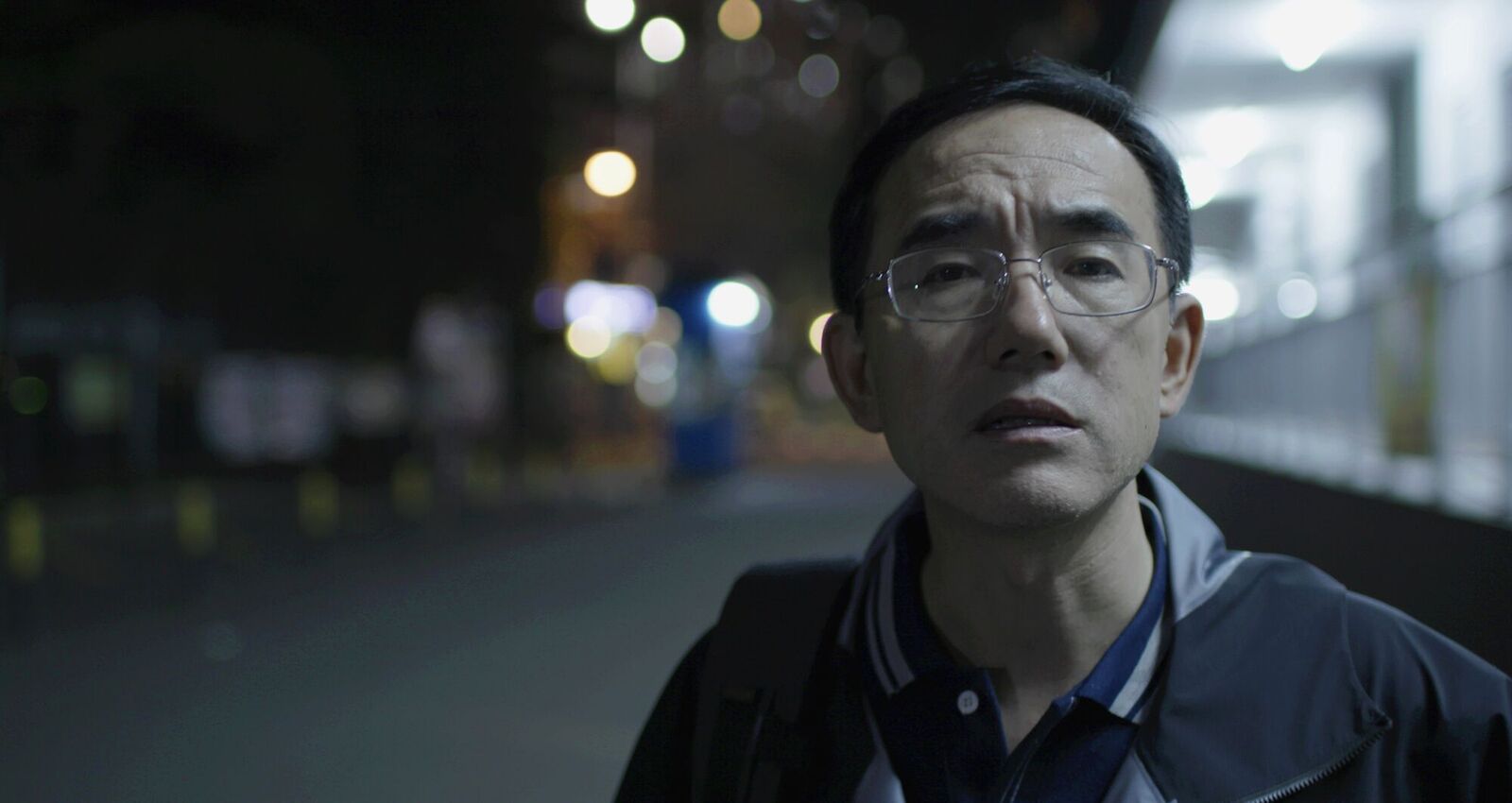 Featured Photo: Sun Yi and the SOS letter that was discovered by Julie Keith.
Top Photo: Sun Yi outside of Masanjia Labor Camp.
Middle Photo: Sun Yi animated in his own drawing style.
Bottom Photo: Sun Yi attempting to escape China.
Photo Credits in descending order: Marcus Fung, Anonymous, El Toro Studio, Anonymous.
Special thank you to Co-producer Melissa James for her assistance!
Does Letter from Masanjia pass the Bechdel-Wallace test?
No. The film focuses almost entirely on Sun Yi's backstory and on exposing the harsh truths of his life during and after arrest.