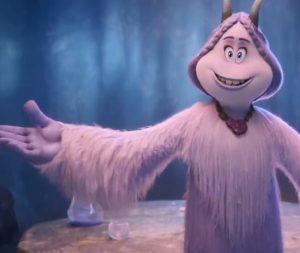 Smallfoot is a clever animated comedy with a metaphorical message about curiosity and the importance of truth. Voice acting from Channing Tatum, Zendaya and Common brings a sincere humor to this screenplay from Blended screenwriter Clare Sera and co-director Karey Kirkpatrick. (GEP: 4/5)
Review by Contributing Editor Georgiana E. Presecky 
Migo (Tatum) is a proud Yeti who introduces us to his colorful village in the film's opening number. He likes his life jus the way it is, living on a cold mountain high above the clouds with his Bigfoot friends, all of whom have special duties that keep their community running. With those duties come laws etched in stone, some of which seem questionable – but where Migo lives, questions are frowned upon. Especially questions about the legendary Small Foot – humans who live below the clouds but Yetis aren't supposed to believe in.
So when Migo stumbles upon a real-life Smallfoot by accident, he starts to question what he was raised to believe by the village Stonekeeper (Common), who swears all the laws etched in stone must be obeyed. No one believes Migo's story, not even his loyal Dad (the always hilarious Danny DeVito, who provides much-welcomed The Lorax flashbacks here).
But the Stonekeeper's daughter, Meechee (Zendaya), does believe Migo, along with her secret tribe of pals who are on a mission to prove that the Smallfoot exists. Many moving parts make up Migo's "sas-quad," but the highlight is Zendaya, who is carving her niche as a cool voice of reason with roles like this and those in The Greatest Showman and Spider-Man: Homecoming.
James Corden is another comedic highlight, voicing Percy Patterson, an ambitious British animal-show host in desperate need of a ratings boost. Though initially terrified of Migo when they first encounter each other in a mountain village, they quickly learn to communicate, providing a bulk of the film's laughs – and they don't even have to sing in the car!
Smallfoot provides a clever concept – the lore and lure of Bigfoot is a subject of endless fascination for avid Discovery Channel viewers, and this provides a funny, thoughtful spin on humans' constant need for explanation. The deeper message of looking beyond the clouds and encouraging kids to ask questions and feed their curiosity is what makes the sometimes-cluttered plot of Smallfoot so enjoyable. Telling a funny story from the point of view of the Yeti serves a surprisingly specific purpose, and an important one for kids – maybe what looks like a monster actually isn't, but you'll never know if you don't ask. Especially today, when what's true seems to hold different definitions for everyone, it's a nice change to see a complicated subject boiled down to a clever 90 minutes with a more mature ending than most adults these days would probably believe.
© Georgiana E. Presecky (10/2/18)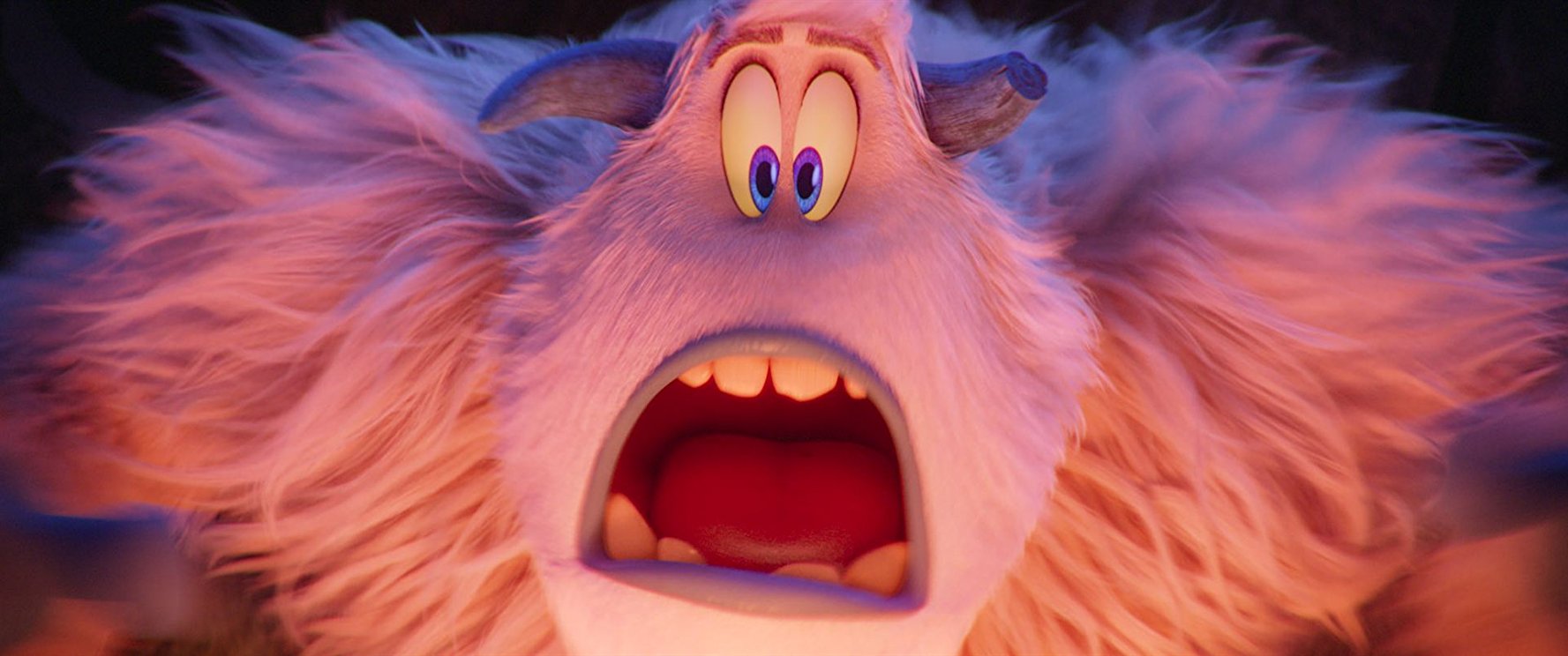 Photos: Channing Tatum and Zendaya are the voices of Migo and Meechee in Smallfoot. Photos courtesy of Warner Animation.
Q: Does Small Foot pass the Bechdel-Wallace test?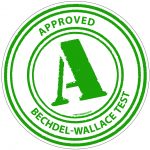 A: Barely. Meechee teams up with fellow Small Foot believers, including Kolka (Gina Rodriguez).