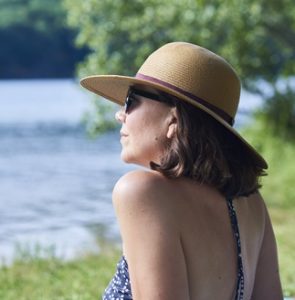 Written and directed by Sara Colangelo, The Kindergarten Teacher follows middle-aged Lisa Spinelli's developing psychotic obsession with a five-year-old prodigy and his poems in a beautifully slow and muted film that is sure to leave you with more questions than answers. (DLH: 5/5)
Review by FF2 Intern Dayna Hagewood
Though Lisa Spinelli (Maggie Gyllenhaal)'s life looks relatively in order from the outside, her search for deeper meaning and creativity causes her to uproot and spiral out of control. Right off the bat, we learn that Lisa is a wonderful kindergarten teacher, and we indulge in blue-hued classroom sequences of spelling, painting, and recess before she hones in on one student in particular.
Lisa also has a relatively functioning family at home. There is a nice contrast set up between the banal interactions with her moody teenagers and a dull husband (Michael Chernus) and the subdued calm of her kindergarten classroom. Though Lisa's teenagers face standard parent-child conflicts (wanting to join the military instead of going to college and feeling pressured to loosen their grip on technology), her family seems to function in a way that is organic and not entirely challenging for a "normal" mother. Not compared to her personal problems, anyway.
But, despite her standard home life, Lisa has a lot more going on underneath the surface. It is not long before she discovers that Jimmy (Parker Sevak), an adorably tiny student in her class, has a certain knack for coming up with the kinds of poems Lisa so desperately needs to write for her continuing education poetry class.
After a disappointing and embarrassing initial reading of her own work, she quickly begins to write down Jimmy's poems and pass them off as her own, much to her class's (and her suave professor's) delight. It seems that Jimmy is already a much more accomplished artist than Lisa could ever dream of being. While this certainly disappoints her, she transfers those emotions quickly into a protective and obsessive state that is concerned only with selfishness and Jimmy's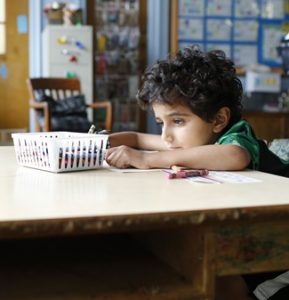 talent.
This is both an emotional and artistic conflict for Lisa. Because she doesn't consider her own work worthy of praise (and no one else in the film does either), she deeply invests herself in Jimmy's even though he is only five years old, all while convincing herself that she is preserving his gift.
This uncomfortable act of plagiarizing quickly turns into a hard-wired obsession in a convincing and disturbing way that creeps up on both the audience and Lisa. She gives Jimmy her phone number so that he can call when he thinks of poems, removes him from the class to talk shop about writing, and becomes unwaveringly dedicated to preserving his talent, even though it clearly smothers him at such a young age. But Lisa can't help it. After all, Jimmy is everything that Lisa so desperately wants to see in herself: curiosity, youth, and an uncanny artistic talent.
The most redeeming aspect of the film aside from the subtle and gorgeous cinematography (and the wonderful costume design!) is certainly Gyllenhaal's performance. Lisa is despondent yet dedicated, detached yet simultaneously pushing hard for engagement with others, both admirable and despicable in her actions. These emotional conflicts are painfully drawn out by the length of time we spend with her.
We are with Lisa in nearly every shot of the film and are privileged to indulge in Gyllenhaal's depth of expression. We can nearly see the pain in the bags under her eyes. She is nuanced in her insanity, and at times she is so convincing that her actions seem justifiable despite the reality of her deep and problematic behavior.
These solo shots of Lisa are also the quiet moments where we learn the most about her, despite the lack of dialogue or action. Whether we watch her walk to a meeting with Jimmy's father or uncle or see her board the ferry, her body movements and even her breathing are indicative of the conflict she is facing. It is clear through these sequences that she is simultaneously flustered and eerily calm about what she is doing.
Colangelo demonstrates a stunning ability to paint a touching and quietly absurd portrait of a woman folding in on herself that drags you along for the ride and leaves you voyeuristically itching for more of the subtle drama.
© Dayna Hagewood (10/22/2018) FF2 Media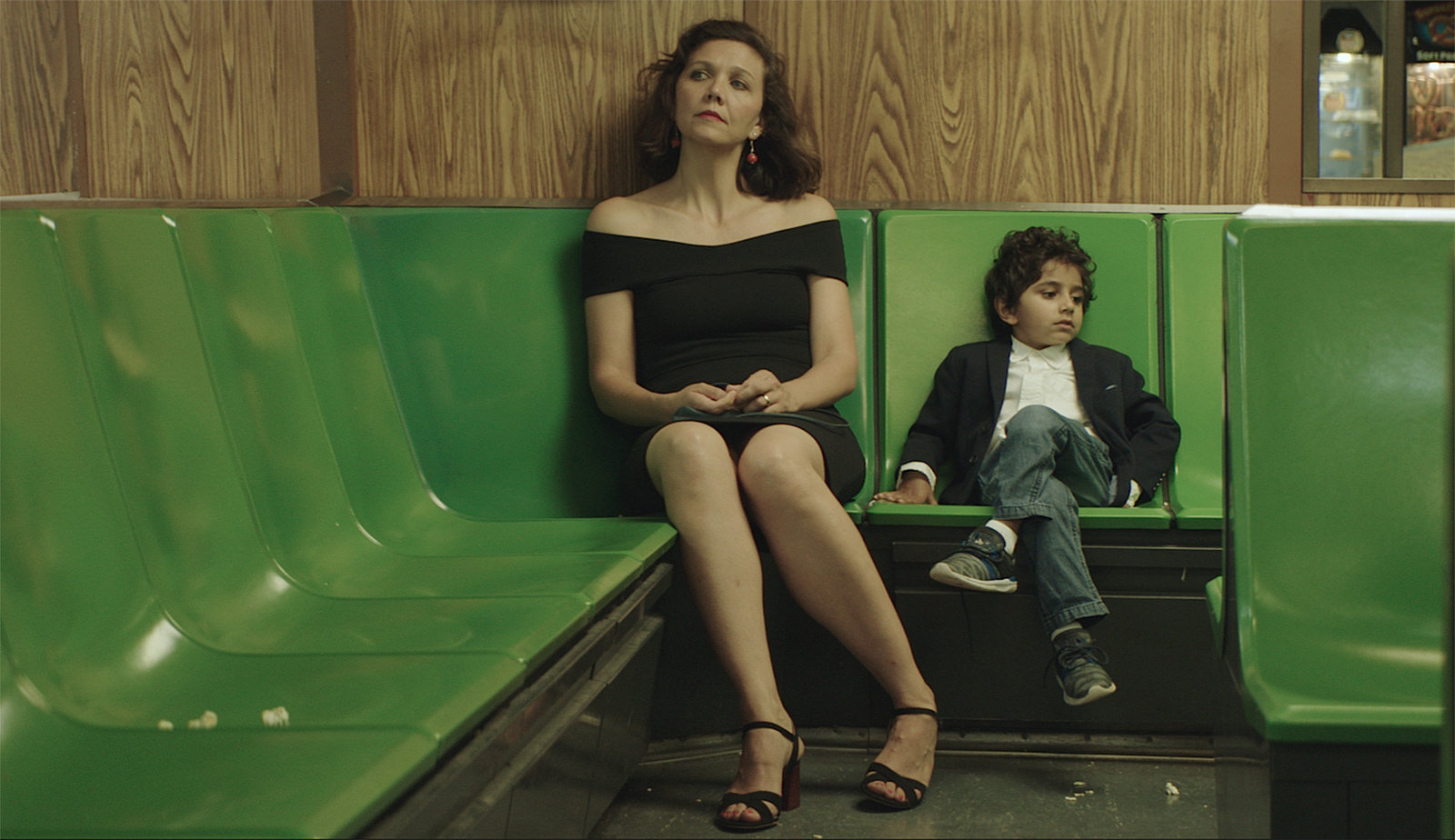 Featured Photo: Lisa reading one of Jimmy's poems.
Top Photo: Lisa sunbathing at the lake.
Middle Photo: Jimmy in the classroom.
Bottom Photo: Lisa and Jimmy after their poetry reading.
Photo Credits: Netflix US
Does The Kindergarten Teacher pass the Bechdel-Wallace test?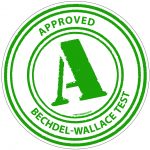 Yes. There are many moments in the classroom when Lisa and her aid Meghan (Anna Baryshnikov) speak about the students and kindergarten logistics. Lisa also speaks to her daughter about putting down the cell phone and taking a walk around the neighborhood in an effort to force those around her to be more creative and observant (which is what Lisa herself so desperately wants to be).