Based on a short story in a collection of Swedish horror by John Ajvide Lindqvist with the screenplay written by Lindqvist, Isabella Eklöf and director Ali Abbasi, Border (or Gräns in the original Swedish) follows the tale of an unattractive, reclusive woman investigating a crime, in the process discovering who she really is and undergoing an emotional journey to understand her existence. (BV: 4.5/5)
Review by FF2 Intern Beatrice Viri
The protagonist "Tina" (Eva Melander) is an agent for the Swedish border control and has a rather peculiar gift, a heightened sense of smell that can sniff out "guilt and shame", which she uses to detect contraband. One day, this ability helps her detect a USB in someone's phone that contains child pornography; subsequently, she becomes part of an investigation to discover who's behind the filming. Some time later, she meets a strange man, one who shares similar "ugly" facial structures with her.
Tina believes the man to be suspicious when sniffing him out, but what he holds is not contraband but a larvae incubator; the real surprises come when he's body-searched. The odd man is named "Vore" (Eero Milonoff) and he is the turning point in Tina's life. His first life-changing interaction is when he coerces her to eat maggots; as a human, the idea is disgusting, but Tina tries and finds herself enjoying them.
Tina is intrigued by Vore, inviting him to stay at her guest house; he helps her discover why she's always felt so alienated and so different from everyone else while sharing her peculiarities – he's a troll, and so is she. Thus begins their romantic affair, Tina's self-discoveries and a change in her lifestyle; she is filled with confidence, kicking out the man she has been living with and embracing the natural world with Vore. However, the mysterious troll holds his own secrets and eventually Tina is forced with a moral dilemma: she must ask herself if she wants to fully throw her "humanity" away.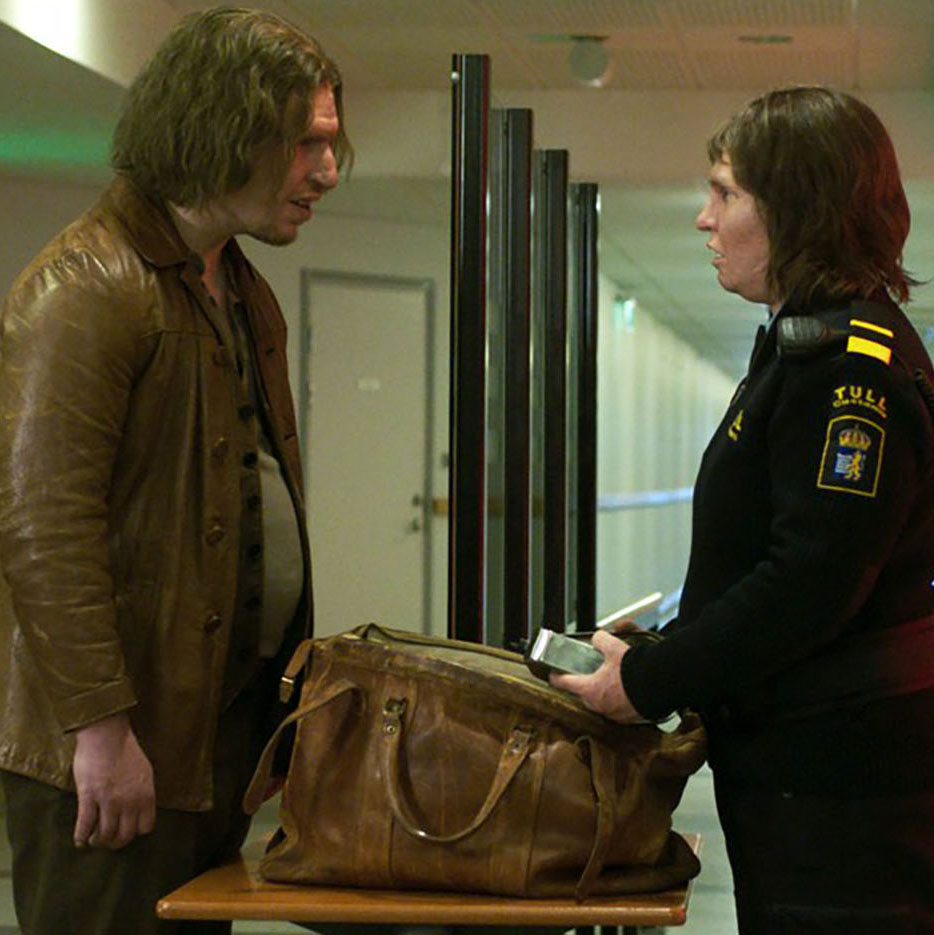 If there's one word I would use to describe Border, it would be mystical. Largely taking place in the forests of Sweden, Border showed constant shots of the natural world. Many scenes panned over landscapes, waterfalls, foliage, and even displayed animals in all their majesty. The point was to emphasize the protagonist's affinity with nature as a mythological being, but it also made the film feel like a piece of art (and a great tourism advertisement for Sweden).
The camera was never still, with shots shaking slightly to convey a gentle unease, fitting the film's general mood of never knowing what's going to happen next. Border combined a fantastical concept with the modern world, tying the two worlds subtly and realistically. There were no bouts of magic or huge reveals into discovery, save for one scene where Tina and Vore have sex to showcase their different genitalia compared to humans. The protagonist Tina perfectly assimilated into the human world and with the realistic atmosphere, perhaps trolls can even be among us.
One of my favorite things about the film was that its plot points all seemed completely irrelevant to each other but ended up being interwoven. Each point was part of a bigger puzzle and all ended up being surprisingly connected. Border was many genres, romance, thriller, fantasy, even some horror; you'd think the conglomeration of genres would make a mess, but the film was, in fact, a pleasure to watch.
Border tackled heavy topics, such as the ugliness of humans, morality, alienation, abuse in the medical field and even mass genocide. I do wish some subplots could have been expanded on more, such as the arc focusing on Tina's father, and the pedophilic ring's conclusion, but the movie fit a lot of material into two hours. Perhaps a sequel is in order, but honestly, Border did wonders in its allotted time. It was deep, convoluted and tragically beautiful, deserving its submission as Sweden's entry for the Best Foreign Language Film at the 91st Academy Awards.
© Beatrice Viri (11/01/18) FF2 Media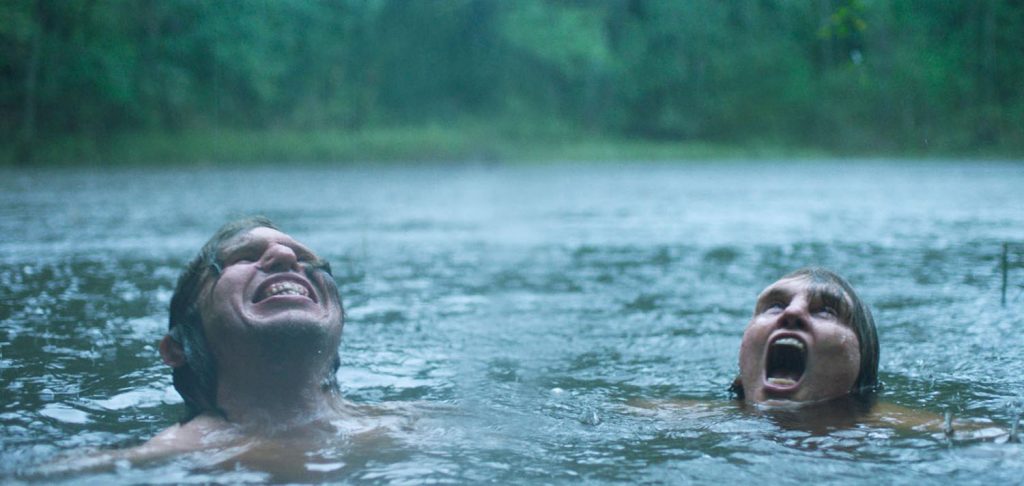 Photos: Eva Mendeler and Eero Milonoff as their characters in Border
Photo Credits: Christian Geisnæs
Does Border pass the Bechdel-Wallace Test?
Yes. Tina speaks with the senior investigator in the pornography case, one of the crime suspects and one of her neighbors – all women.