Writer Roberta Hanley's adaptation of Martin Amis' book of the same name falls prey to both the fictional story and the real-life drama behind the scenes. Starring Amber Heard and Billy Bob Thornton (and Johnny Depp — dating itself immensely as production began in fall 2013), this hodgepodge of a mystery thriller is one to skip. (BKP: 2/5)
Review by Managing Editor Brigid K. Presecky
"I love to be watched," a glamorous Amber Heard moans to Johnny Depp in a is-this-supposed-to-be-interesting scene. Viewers can't say the same for London Fields.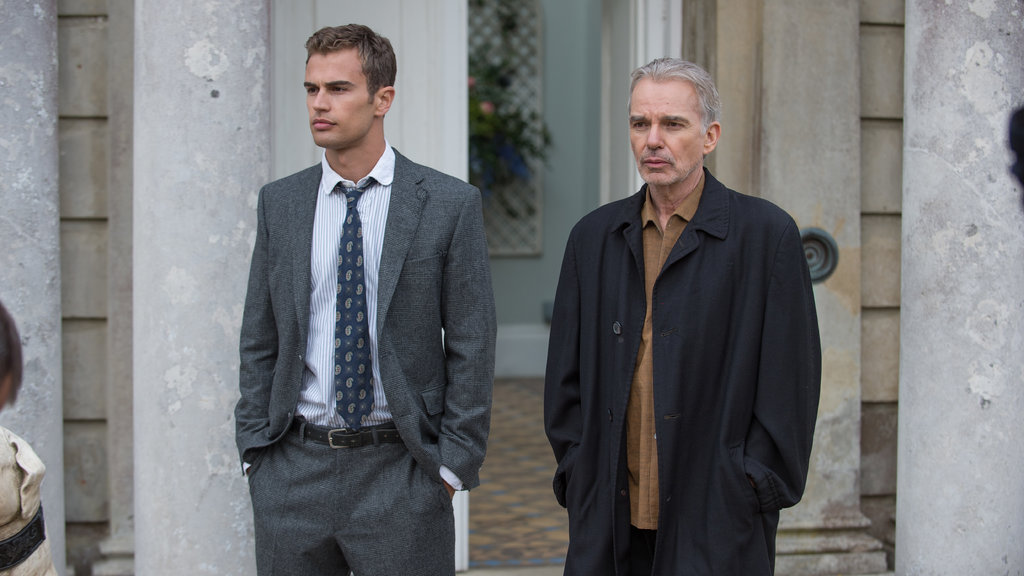 In the time since the film was pulled from the 2015 Toronto Film Festival, it has been tainted with multiple lawsuits, a high-profile divorce with assault accusation for the main stars and a director who favored Katy Perry. Confused yet? Just wait.
Those real-life circumstances seem more compelling than the plot that follows an American writer Samson Young (Thornton) who suffers more from writer's block than his terminal illness. That is, until he finds his new story about a clairvoyant seductress named Nicola Six (Heard) who finds herself in three different love affairs – one of whom she knows is her murderer.
The misguided "thriller" is set in the titular London, following Nicola through her relationships, almost all portrayed by a slew of talented actors. Jim Sturgess (Across the Universe) is a criminal slash dart-player named Keith Talent; Theo James (Divergent) is a boring banker with a boring home life; and then there's Thornton.
Unfortunately, not even their performances are on par with past projects, given that the material feels like a page-to-screen adaptation that just doesn't translate. Or maybe it's the production, itself, that makes viewers feel like they are Alice in Horrorland. With purposefully over-the-top costumes and set design, layered with a headache-inducing tempo, London Fields may only appeal to fans of Jupiter Ascending and that style of filmmaking.
It's a curious sort of irony, though, that the character of Nicola can foresee her own demise. (viewers, too, can sense the film's impending doom). So far from a Keith Talent bullseye, this flashy attempt at noir would have been better off in its five-year distribution purgatory.
© Brigid K. Presecky (10/26/18) FF2 Media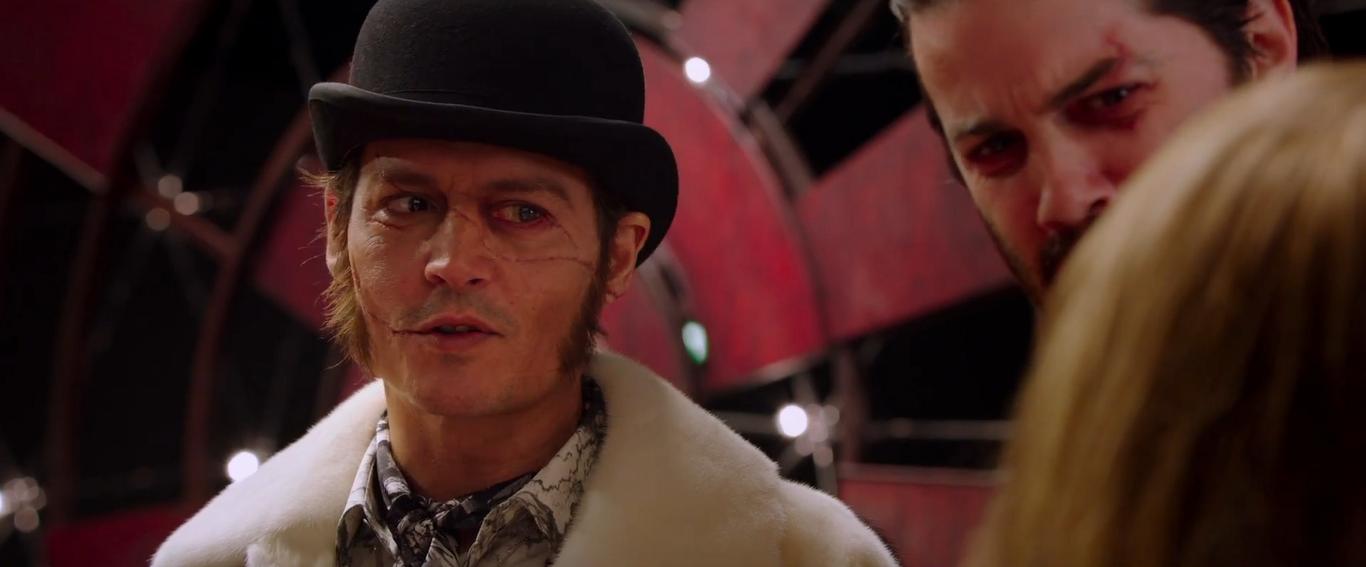 Photos: London Fields
Photo credits: IMDb
Q: Does London Fields pass the Bechdel-Wallace test?
No.