Written and directed by Maryam Keshavarz, Viper Club is an intimate look into the life of Helen (Susan Sarandon), a mother struggling to stay positive while waiting for news of her son's safety in the Middle East. Keshavarz manages to keep the mundanity of life engaging as the anxiety bubbles underneath Helen's calm facade. Edie Falco and Matt Bomer co-star as members of The Viper Club, an organization determined to bring journalists home safely, no matter the cost. Keshavarz crafts a well-thought-out narrative that depicts the complexity of global policy, journalism, and grief. (MTP: 4.5/5)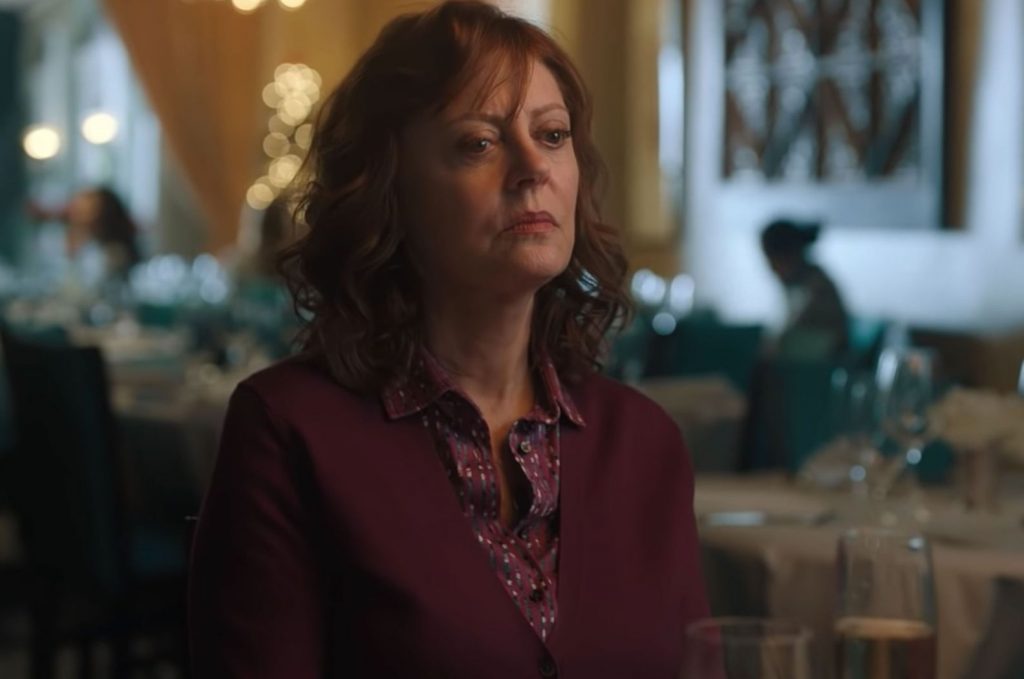 Review by FF2 Media Intern Maiya Pascouche
What can you do when your son is kidnapped by a terrorist organization demanding millions of dollars for his safety? Go to the government that is meant to protect American citizens in the face of danger, right? But what happens when that government is epically slow in its efforts to bring your son home? Who do you turn to? This is the heartbreaking scenario Maryam Keshavarz lays out in the opening of her complex film Viper Club, starring Sarandon as Helen, the mother of journalist captured in the Middle East. Helen is left to fend for herself as the FBI sits around, waiting for bits of communication from the terrorist organization as to her son's whereabouts – a tactic that never seems to end.
Keshavarz manages to write a harrowing and complex story while maintaining the emotion investment in Helen's relatively simple life otherwise. Helen works as an ER nurse, facing mass shootings and slowly dying children, with a face of steel that shows an unfazed woman. Underneath is a mother in the ultimate crisis.
Sarandon gives a nuanced performance, at times a little less emotional than expected. Maybe that is what it's truly like to live in constant anticipation of your son's rightful return, but Sarandon's performance lacked the moments of catharsis the audience was craving. Even in her own intimate moments and memories, Sarandon kept up her stoic exterior, showing less depth beneath the surface. However, her performance overall was quite compelling and her strength was a big asset.
Keshavarz's choice to begin with Helen's viral video asking for her son's release set the film's tone brilliantly: you're about to experience pure desperation and defeat. Each shot was a minute too long, the camera hanging on to Helen's bleak face as she realizes her memory is not reality. I felt my breath slowly leaking from my body as if Kesharvez wanted to me to suffocate under Helen's crushing anxiety.
Viper Club is a slow burn. It is long, tiring, and well worth it. Keshavarz handles an incredibly complicated topic with care and deep respect. She is meticulous in her writing and directing, checking every box to make sure the integrity of the story is there. A must see film on the pulse of the cultural zeitgeist.
© Maiya Pascouche (1/12/18) FF2 Media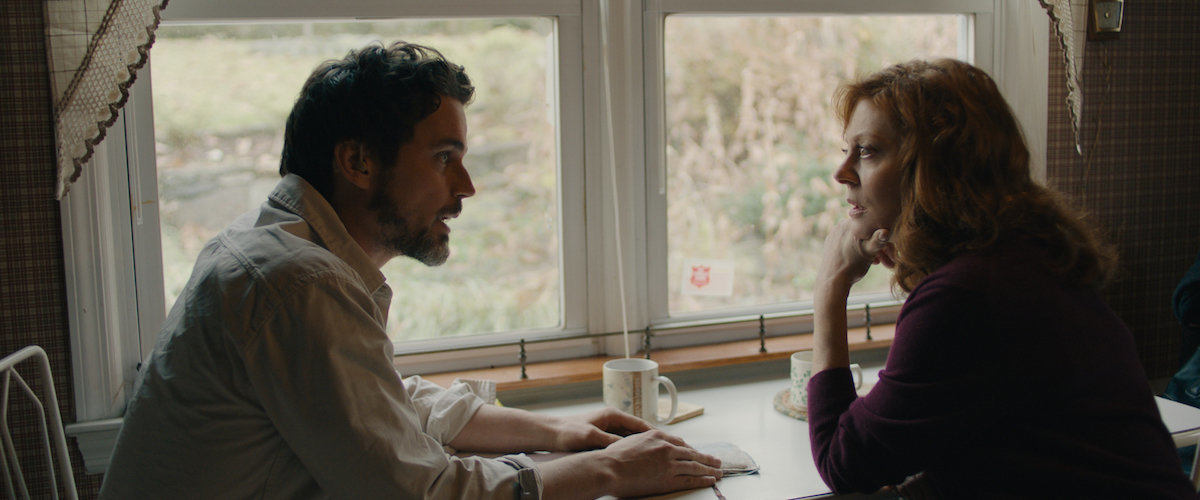 Photos Courtesy of Roadside Attractions
Featured and Middle Photos: Sarandon as Helen.
Bottom Photo: Sarandon and Bomer