Screenwriter Ashleigh Powell creates a whimsical world in Disney's The Nutcracker and the Four Realms, a disjointed but entertaining ride through a magical kingdom kids can only dream of. But along with flowers, sweets and snow (what three of the four realms are made up of) comes a lingering evil, which Powell and directors Joe Johnston and Lasse Hallstrom drive home in its tight 99-minute running time. (BKP: 3.5/5)
Review by Managing Editor Brigid K. Presecky
In the cozy opening sequence of The Nutcracker and the Four Realms, young Clara (Mackenize Foy) and her brother are playing in the safe refuge of their attic as the snow and clouds create a picturesque view of London outside their window. As the siblings construct a Rube Goldberg-like machine, Clara tells her brother, "every reaction has an equal and opposite reaction." Her recitation of Newton's third law gives the viewer a good indication of how the rest of Clara's night will go – one thing leads to another, though maybe not as quickly as Newton would like.
A locked silver egg left behind by her late mother leads clever Clara to a magical world on Christmas Eve, filled with nutcracker soldiers and mysterious creatures. Most similarities to the familiar Christmas tale end there; in a series of misadventures in the woods and at the castle, Clara learns that her mother was the kingdom's queen, making her a princess. Keira Knightley, Richard E. Grant and Eugenio Derbez round out the cast as Sugar Plum, Shiver and Hawthorne, rulers of their realms – the fourth is at war with the other three, led by Helen Mirren as the sinister Mother Ginger, whose throne remains pointedly empty. This exposition and explanation of the world is a bit clunky, but Powell ties things together with a ballet dance homage to the origins of The Nutcracker. This sequence is performed by Misty Copeland, the first African American female principal dancer at the American Ballet Theatre, and creates a unique approach to exposition that will appeal to those who appreciate the art of dance.
Foy makes a lovable and relatable protagonist as Clara, who prefers making machines with her brother and godfather (Morgan Freeman) to braiding her hair and picking out dresses. Her quest to find the key to the silver egg is riddled with twists and turns, all while learning about this magical world her mother inhabited – and all taking place in one whirlwind night (Sugar Plum is quick to explain that time moves differently in the realms). The sweet mother-daughter narrative is present throughout the film, though it unfortunately gets buried in over-the-top whimsy and somewhat-disturbing villains. A mouse king made out of hundreds of squirming, squeaking mice is hard to stomach. Mirren is so scarily good as Mother Ginger that younger viewers might not consider this one a fun Christmas classic (its release was closer to Halloween, after all).
Cinematographer Linus Sandgren helps create a bright, fantastical world imbued with an equally dark and sinister quality, making the film tonally perfect for younger viewers who might not be in tune with its complex themes – sometimes the battle between light and darkness has to be presented as just that. But ultimately, The Nutcracker and the Four Realms is a PG-rated Christmas movie set in a world that's as equally fun as it is frightening, though those scales might tip depending on who you ask. Kids don't care all that much about production design or realism of dialogue. It frequently ventures too far into the bizarre, but Powell's screenplay can just be considered a semi-enjoyable Christmas trip to the movies, presenting a new take on an old story.
© Brigid K. Presecky (11/3/18) FF2 Media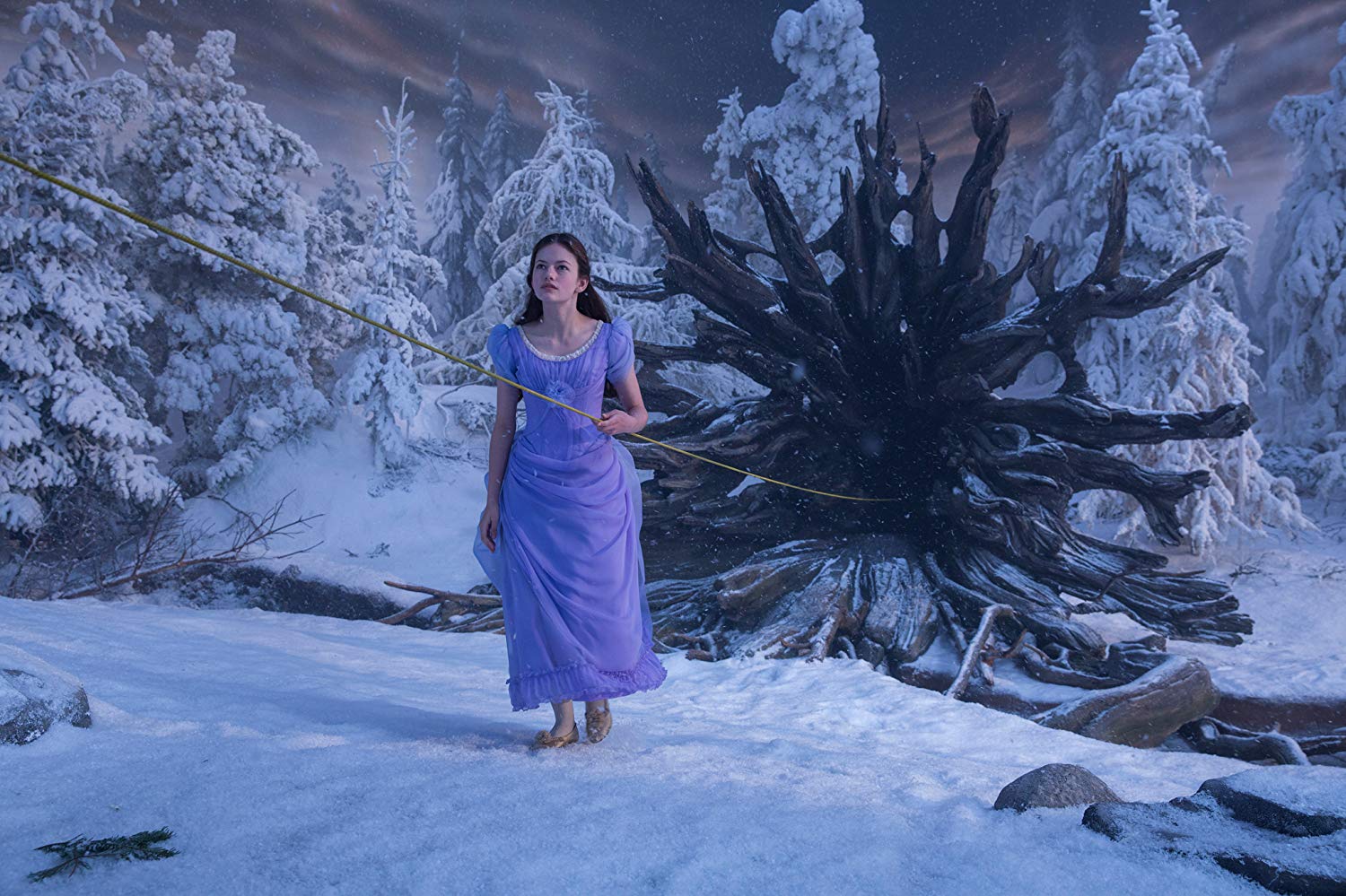 Photos: Sugar Plum (Knightley) dresses Clara (Foy) for an impromptu pageant; Clara is led into her late mother's magical world by her godfather's rope in Disney's The Nutcracker and the Four Realms.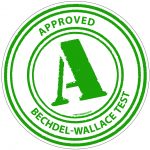 Photo credits: IMDb
Q: Does The Nutcracker and the Four Realms pass the Bechdel-Wallace test?
Yes! Clara has conversations with her sister Louise (Ellie Bamber) and Sugar Plum (Knightley) that revolve around her mother and the four realms, never a man.