Directed by Fabien Constant and written by Laura Eason, Here and Now follows the day Vivienne (Sarah Jessica Parker), a famous jazz singer, finds out devastating news that will change her life forever. She finds herself having to question her relationships with her family, friends, and even her random Lyft driver as she grapples with her fleeting existence. MTP: 2.5/5
Review by FF2 Intern Maiya Pascouche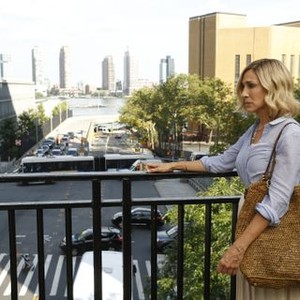 Here and Now is one of those films that could have been great, but ended up being a pretty big letdown. The whole premise of the film is that a successful, divorced jazz singer receives bad news about her health from a doctor and then spends the rest of the movie walking around New York City, tying up loose ends with her family and friends until the movie ends and we don't find out what happened with her health. Overall, pretty frustrating.
           What Constant and Eason do well is overshadowed by what they do poorly. Though there are some good moments of character development between Vivienne (SJP), and her daughter (Gus Birney) as well as her mother (Jacqueline Bisset), it felt as though those moments were just pit stops throughout Vivienne's slow walk around the city-a walk that is shot with interesting lighting, but nonetheless dull and unfulfilling. As for Parker, she was incredibly miscast. I did not believe for one second of the film that she was a successful jazz singer. First of all, the big solo Parker sings is barely reminiscent of jazz, especially because she follows the beautiful vocalist Helga Davis, a jazz singer with a finger on the pulse of where jazz is headed today. And secondly, though Parker can certainly hold a tune, her big number sounds more like a sleepy lullaby she would sing to her daughter than a world-renowned classic.
           What saves Here and Now from being a total mess is the interesting cinematography. For a movie in which shots of the main character walking down the street dressed  in the same outfit make up 98% of the film, Constant certainly managed to come up with diverse ways of filming it. Sun flares, shaky focus, and long shots of cool architecture are all used in an attempt to capture our interest while essentially the same five minutes we saw repeated for the last 30 minutes play over and over again. While these cinematic tricks are beautiful, I never felt that they connected to the story or even helped to encourage an interest in Vivienne's internal dilemma. By the end of the film, I just felt like I was watching a confused team make a relatively empty story look appealing and entertaining.
           Here and Now is not a terrible film. It is gorgeous at times and some of the moments between the actors are at least a little compelling-pay close attention to probably one the best directed scenes in the film, the tender moments in between Vivienne and her daughter as she puts her to bed. But would I recommend it? No. Would I recommend it had it been better cast and better developed? Probably. It is easy to see where the team was filling in holes in an attempt  keep the flat story interesting and for that, I can't say I'm here for Here and Now. Now or Ever.
Q: Did it pass the Bechdel/Wallace test?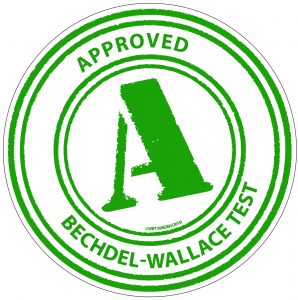 A: Yes! Vivienne and her daughter have a lovely, intimate moment with each other and do not discuss men. Hooray!