Writer/director Jenna Laurenzo's new spin on Guess Who's Coming to Dinner tells the story of a closeted young woman who brings her girlfriend home for Thanksgiving. When her male roommate shows up unannounced, misunderstandings snowball into comedy gold, aided by a stellar supporting cast of Cloris Leachman, Bruce Dern, Deirdre O'Connell, Steve Guttenberg, Elaine Hendrix and Kevin Pollak. (BKP: 4/5)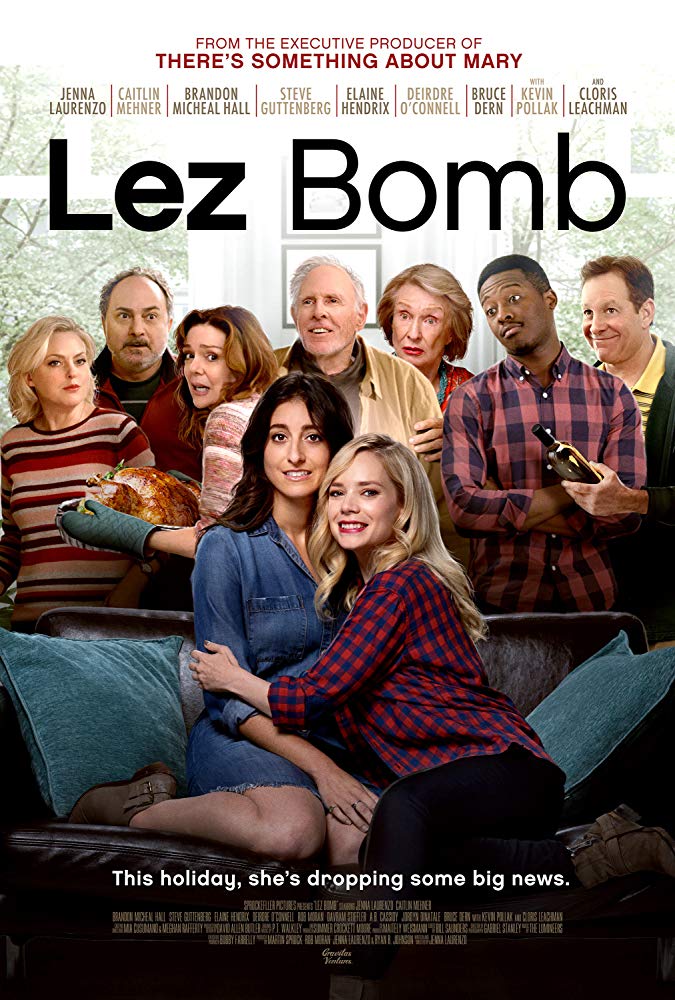 Review by Managing Editor Brigid K. Presecky
"Me and Austin are not dating," Lauren tells her mom when her male roommate shows up to Thanksgiving in the New York suburbs. "Austin and I. You were an English major," she hilariously responds, completely ignorant to what her daughter is trying to say – she's not dating Austin. She's dating Hailey.
With each attempt to tell her family the truth about her sexuality, she's talked over or distracted by the mishaps that plague every family during the holidays: crazy uncles, annoying brothers and rosary-praying grandpas. Underneath the Frasier-like misunderstandings of the coming-out A-story is the heartbreaking and relatable theme of mortality. It's the family's first Thanksgiving without their grandfather and one with an uncle who's suffering from cancer – reminders that life is short, so why not live it authentically.
In a winning combination of a witty script and a talented cast that elevates each word, Laurenzo welcomes a timeless tale of a frenzied family holiday into a new era. "A parent is only as happy as their unhappiest child," O'Connell says, playing a realistic mother who is both surprised, understanding and unconditionally supportive after learning about her daughter's sexuality. It's one great scene out of many here, with laughs coming from every angle.
Side note: Steve Guttenberg should be in every movie, right? Oh, and Kevin Pollak. And basically every single actor the film. Had their storylines been further explored, it would have made the film even more relatable and that much richer. But in missing those key opportunities to touch on those serious issues (effects of cancer, the cloud of grief or even the funny and not-so-funny results of drug use) the film does keep its consistent, romantic comedy tone.  
Coming out at a perfect time (pun intended), this kind of film that deserves to be shown to mainstream audiences, not just a select-city theatrical run in New York, Los Angeles or other urban, LGBTQ-friendly areas. This isn't just an "out of the closet" story, but a family one, a friend one, a daughter one, a niece one. It will leave you thinking about your own Thanksgiving dinner table and whether you're looking forward to it or dreading it completely.
Either way, you can count pie as a fruit serving. So it's a win.
© Brigid K. Presecky (11/9/18) FF2 Media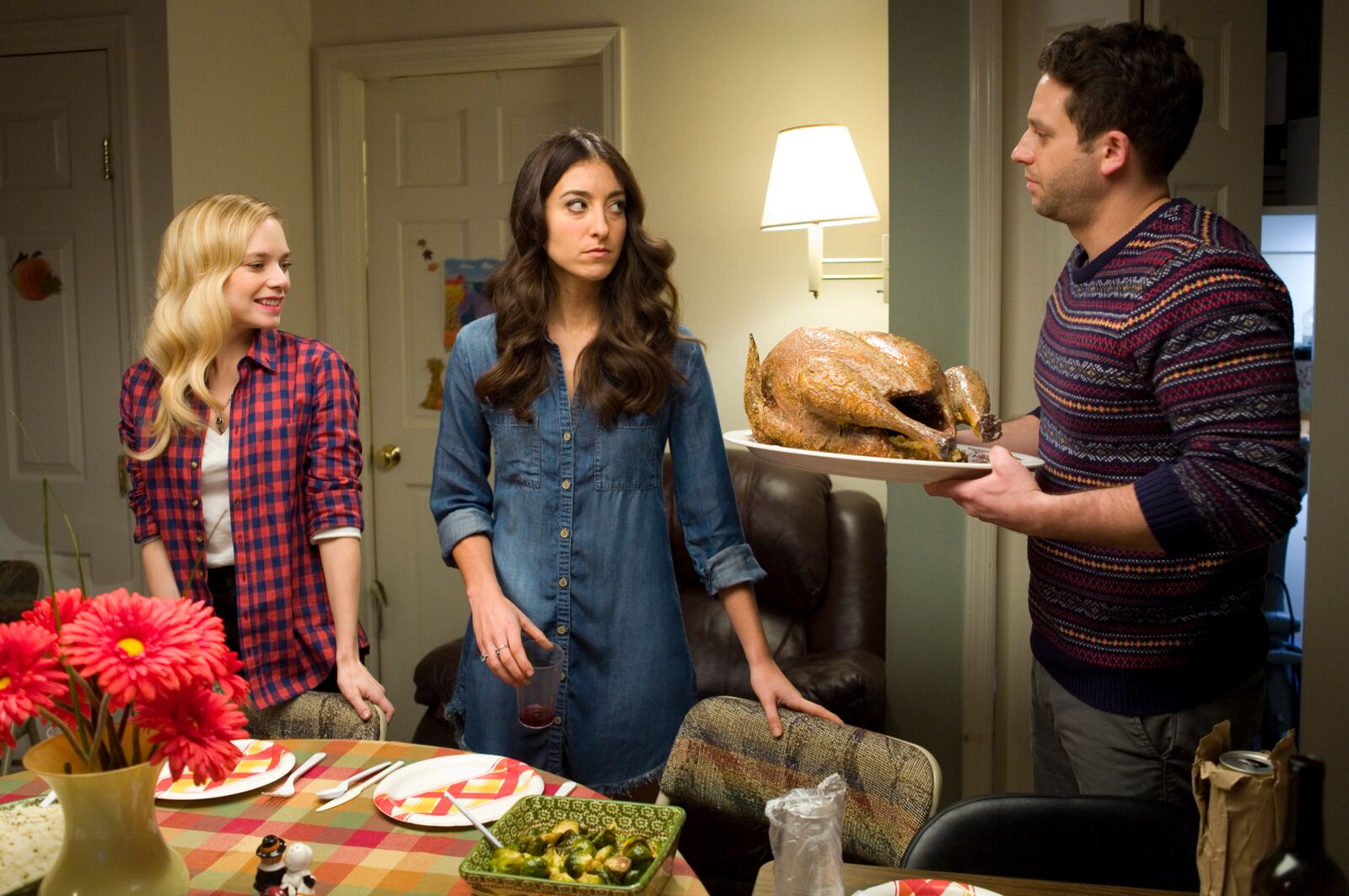 Photos: Steve Guttenberg, Bruce Dern, Cloris Leachman, Kevin Pollak, Elaine Hendrix, Deirdre O'Connell, Jenna Laurenzo, Caitlin Mehner, Brandon Micheal Hall (IMDb)
Q: Does Lez Bomb pass the Bechdel-Wallace test?
Yes!