Hillbilly is a documentary feature made to explore and dispel the traditional stereotype of who American "Hillbillies" are. With 4 awards and 1 nomination in the bag, Ashley York co-directs with Sally Rubin and co-writes with Rubin and Silas House this politically and culturally charged investigative piece. (KIZJ: 4.5/5)
Read FF2 Media's interview with the filmmakers.
Review by FF2 Contributing Editor Katusha Jin
It's the 40th Annual Hillbilly Day in Pikeville, Kentucky. They do this to raise money for their hospital. This event is where they own themselves as hillbillies. The children explain that hillbillies are nice people, but they are often misunderstood. After asking many other Americans, the general consensus about Hillbillies is that they are stuck in the past, they have confederate flags, talk in an odd accent, incestuous, violent men. These are all things that Americans fear in general. Ashley York grew up in Appalachia and watched her families laugh as they consumed shows that were filled with stereotypes about the Appalachian region.
During the 2016 election period, there was also a lot of divide between rural and urban voters. Ashley explains that there was one particular region that was singled out for the reason to Trump's rise, and it was her home region—Kimper, Kentucky. Appalachia is a region with a complex history and culture, it is where the term "Hillbilly" was born, and now it is also known as the heart of Trump country.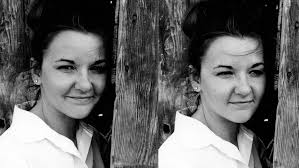 Ashley shows us her Facebook page, which is filled with posts in favor of Hillary Clinton. Her grandmother, on the other hand, had a completely opposite political view. Ashley describes that the 2016 election made it painfully clear the disdain between urban liberals and rural America, in particular to Appalachia. As a progressive feminist and filmmaker, Ashley took it upon herself to investigate the happenings in her hometown during the political chaos.
During her visit, she reminisces about a 48 hour new program that made her first feel ashamed of being from Eastern Kentucky. The show made a sweeping generalization about the people from her area. A reporter said that "during the war in the '60s, the Federal Government spent more than $3 billion to build highways connecting the Appalachian hills to the rest of America. But a University of Kentucky study found that many residents couldn't afford the gas it would take to get away." It was the first time she saw her own community portrayed as "poor white trash".
At college, Ashley studied journalism and started to think critically about media and its perspectives on the stories it told. Anthony Harkins, author of 'Hillbilly: A Cultural History of an American Icon' comments that President Johnson visited Eastern Kentucky, and from this was born the aesthetic of white people living in poverty. Kate Fowler from the Appalachian Media Institute also added that "There was an aesthetic to the poverty…and it's what the nation started to expect the people from this place to look like." Photographer Roger May also said that the "dirty kids, run down houses, broken down vehicles, all of this becomes part of your identity."
Ashley questions why her family, the same people who voted for Barack Obama, would support Trump in the elections. Whilst talking to her uncle, Bobby Smith, he said that Trump is someone who knows how to make money, so they believed that he could actually bring jobs back to Americans. Bobby was a democrat all his life, but went and changed to republican during the primaries just so that he could vote for Trump. He explains that no one had their backs before, it was always just a bunch of empty promises and no more,. The people all felt like they had nothing to lose.
Ashley York is an adjust lecturer at University of Southern California. Her previous work as a director and producer includes a documentary feature Tig. Together with Sally Rubin, another long time documentary creator, the two take on a project that aims to rebut against media stereotypes and the political exploitations that have backed the Appalachian region into a divisive corner. The movie is an ode to a place that has a culture much richer than is portrayed in the news, with Rubin and York carefully tip-toeing into sensitive subject matters. Starting with the political divide, Hillbilly takes us to explore the truth behind the stereotype of what a Hillbilly is, but delves further past the politics, to see the cultural problems of shame and self-hatred it has brought with it.
© Katusha Jin (10/14/19) FF2 Media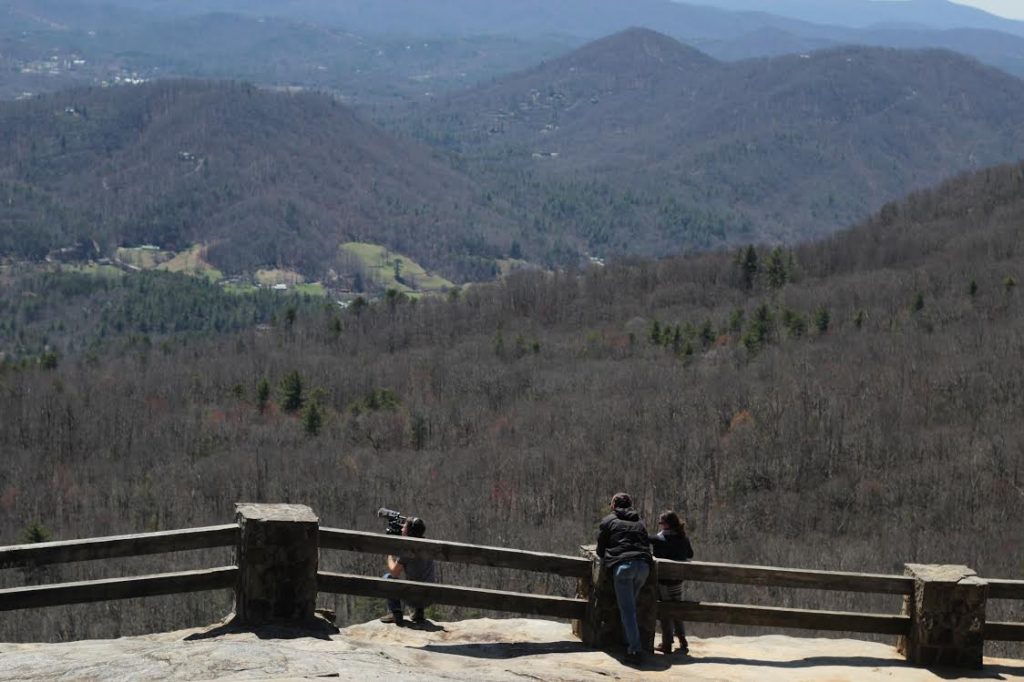 Top Photo: Hillbilly Poster.
Middle Photo: Ashley York during college years.
Bottom Photo: Landscape of Appalachia.
Photo Credits: The Orchard
Does HillBilly pass the Bechdel-Wallace test?
Yes, Ashley York talks to many women about politics.