Written by Nadine Labaki, Jihad Hojeily, and Michelle Keserwany, Capernaum is a film that works to reframe poor children in a way that doesn't exploit them or pity them. While powerful and moving, the film moves beyond those terms and creates something that doesn't beg for attention. (KAC: 5/5)
Review by FF2 Intern Katharine Cutler
Directed and co-written by Nadine Labaki, Capernaum follows the journey of a poor twelve year old boy, 'Zain' (Zain Al Rafeea), cut between a court case he files after serving time for a violent crime. Zain is the only boy in his large family. When his sister, 'Sahar' (Haita Izzam), is married off to a man in the neighborhood, Zain runs away from home. He eventually befriends 'Rahil' (Yordanos Shiferaw), an immigrant working illegally, and her infant son, 'Yonas' (Boluwatife Treasure Bankole).
Despite being a story about a child living on the streets, the film isn't specifically sad. At first his situation is seen as less than normal, but the film quickly forces the audience to be apathetic towards the world he lives in, just as Zain is about his own circumstances—to him, it's normal. He complains very little in the film about his class status; any complaining that does occur relates to how others treat him. Labaki works to expose the world from his point of view, not letting the audience pity him because he doesn't pity himself.
Instead of pitying him, the camera greatly empathizes with him. The audience can watch and empathize with him without creating a savior complex for anyone. In most stories where someone is considered 'lesser than' in any way, there is always someone there to save them and often these stories compel the audience to leave the theater and 'save' people in similar situations. This film rebels against that trope. Zain's life is from his point of view and every action becomes an everyday action. Many of the moments that expose how poor he is don't linger with a fetishizing gaze. They are acknowledged and then the story moves on; there isn't room to fetishize or feel the need to save him.
There are sad moments in the story that relate to his class status. A lot of these moments occur because no one is there to save him. Despite having other characters who care for him, almost everyone else is in the same position he is. Labaki doesn't let us feel the need to save him either. Zain is given agency over himself in the story; while having constraints because of his class, he isn't controlled by his parents and makes decisions for himself. He's also given agency in how he is framed for us to consume. He doesn't sit and cry over being poor; there are no shots of him yearning to have a toy he can't afford. His poverty is not the story, but rather his personality and the choices he makes because of situation make up the film. This element is incredibly important because poor children are rarely observed separately from their assumed need for saving.
Zain is his own person and while he is a child, we understand that he knows what he's doing. Throughout the story, he speaks for himself and doesn't let others speak for him. The cinematography follows this, not blurring the subjectivity with complex shots; it almost fades to the back, simply following his direction. The camera, and therefore the audience, view him as a worthy protagonist because he leads us. Unlike more common depictions of children, Zain is three-dimensional. Although he has his own thoughts and feelings, Labaki carefully balances these elements with reminders that he is still a child. She doesn't let him be aged by his experiences as a poor child.
Capernaum is a new type of film. It doesn't want to make the audience cry or feel bad for Zain; it wants the audience to see him the way he sees himself. Labaki does this in a way that's different from before because many of her choices are so mundane and simple that it doesn't feel overly dramatic or fetishizing. This film is not baiting the audience to cry or to feel moved to fix poverty. It knows its bounds and sticks well within them. Capernaum is a very complicated story, but Nadine Labaki, Jihad Hojeily, and Michelle Keserwany wrote a story that exists beyond today's cultural moment.
© Katharine Cutler (12/20/18) FF2 Media

Top Photo: Zain and his sister, Sahar, look over the city.
Middle Photo: Zain and Yonas cross a bridge.
Bottom Photo: Zain plays at an amusement park.
Photo Credits: Boo Pictures, Mooz Films
Q: Does Capernaum pass the Bechdel-Wallace Test?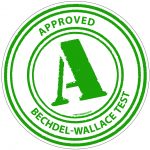 Yes.
There are moments where Rahil speaks with other women about her own situation. These conversations reference her son, but are not about him as much as they are about her and her feelings. Either way, these conversations occur once or twice throughout the film.