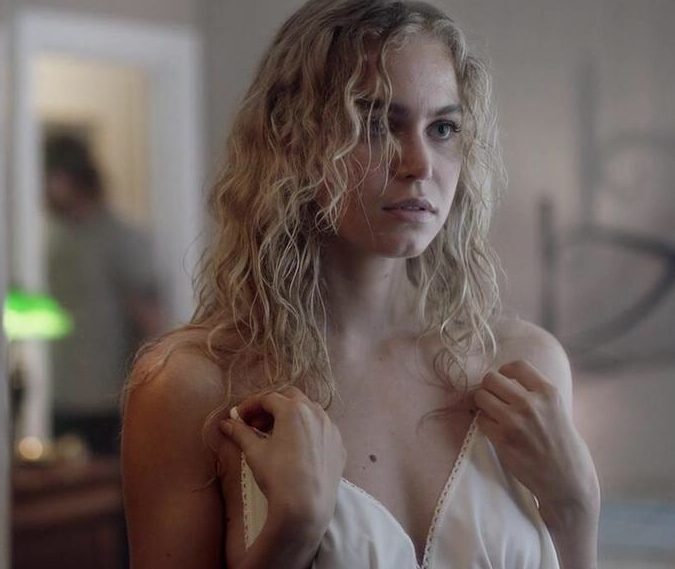 Between Worlds (written and directed by Maria Pulera) follows truck driver Joe through a series of twisted and poorly executed attempts to face his past while living in a hollow and complicated shell of the present. (DLH: 1.5/5)
Review by FF2 Intern Dayna Hagewood
In the first few shots of Between Worlds, the heavily drinking and pill-popping persona of Joe (played by Nicolas Cage) seems to have quite a bit of potential to portray an interesting character. After pulling up to a gas station and finishing an unfortunate phone call with his angry boss, he wanders into the convenience store and flips through the merchandise on display. This first sequence is heavily stylized and visually interesting, which sets up Joe's personality (he eats a messy hot dog in two bites, flips aimlessly through a magazine, and tosses sass at the cashier). However, everything after that falls victim to poor setup, stiff and impersonal acting, and blatant escalating absurdity.
After eating his hot dog, Joe overhears noises from the bathroom and runs in to save a woman being choked by a large man. He kicks the man to the floor while the woman screams that he's ruined her plan. Then the two run outside together, both unsatisfied with their predicaments. Joe and Julie (Franka Potente) quickly fall into an awkward conversation that leaves audiences with more questions than answers about what had transpired in the bathroom. Julie tells Joe that her daughter has been in a motorcycle accident, and asks him to drive her to the hospital.
During the rain-drenched trip to the hospital, Julie explains that she is able to leave her body when she is knocked unconscious to enter a spirit world due to a near-drowning incident (portrayed in the credits) from when she was a child. She tells Joe that she asked the man in the bathroom to choke her in order to attempt to bring her daughter's spirit back from the coma. Although Joe struggles to understand–through awkward and painful dialogue–when the two make it to the hospital, Joe agrees to help induce Julie's spiritual state… by strangling her!
With this setup, Pulera attempts to create a film that quite literally exists "between worlds." While Joe tries to figure out what's going on despite his own dark past of loneliness and death, Julie seems determined to nurse her daughter Billie (played by Penelope Mitchell) back to health. When Billie wakes up, she seems to recognize Joe. Meanwhile, Julie and Joe grow closer and closer and begin to develop a relationship. Joe moves in with the mother-daughter duo, and everything grows increasingly sour as it becomes clear what has truly happened to Billie.
Sadly, despite the relatively interesting plot, Between Worlds soils itself with poorly written dialogue, pacing issues, and a ridiculously explosive ending. At a certain point, it becomes far too ridiculous to be anything other than comical, despite the overt emphasis on seriousness and darkness. Riddled with countless unnecessary sex scenes and banal complications, Nicolas Cage's acting is ultimately too stiff to save the film's slight promise.
Even though there were only three of us in the theater, the laughter was loud and the groaning was frequent. Between Worlds was certainly a disappointment, and not at all the serious and thought-provoking film Pulera wanted it to be. Yet, it was also a great time in the same way that one might enjoy the ridiculousness of Tommy Wiseau's The Room.
© Dayna Hagewood (1/11/2018) FF2 Media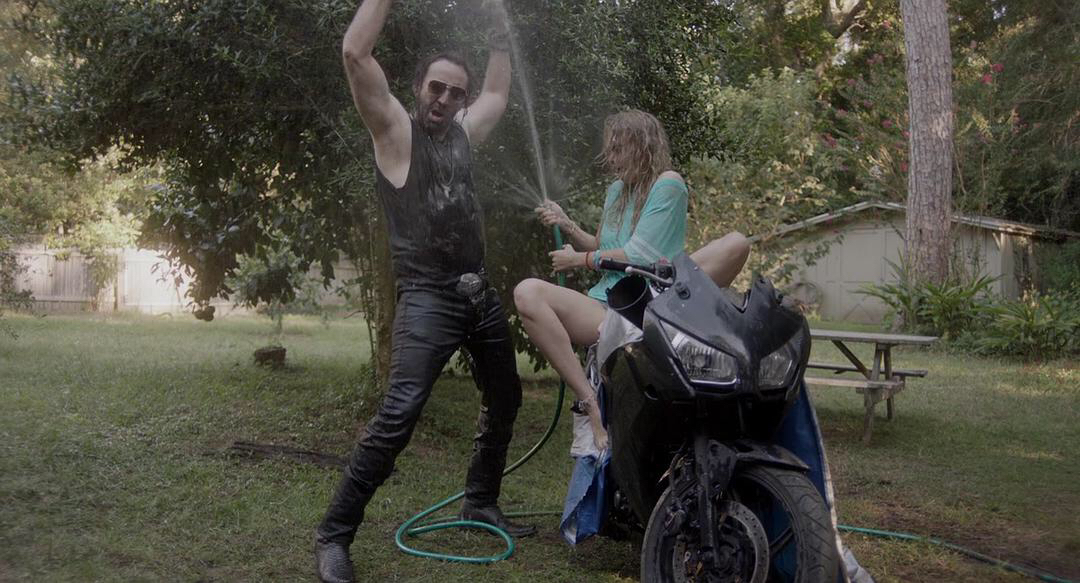 Featured Image: Nicolas Cage as Joe.
Top Image: Julie's daughter Billie.
Bottom Image: Joe and Billie horsing around.
Photo Credits: IMDB 2018
Q: Does Between Worlds pass the Bechdel-Wallace test?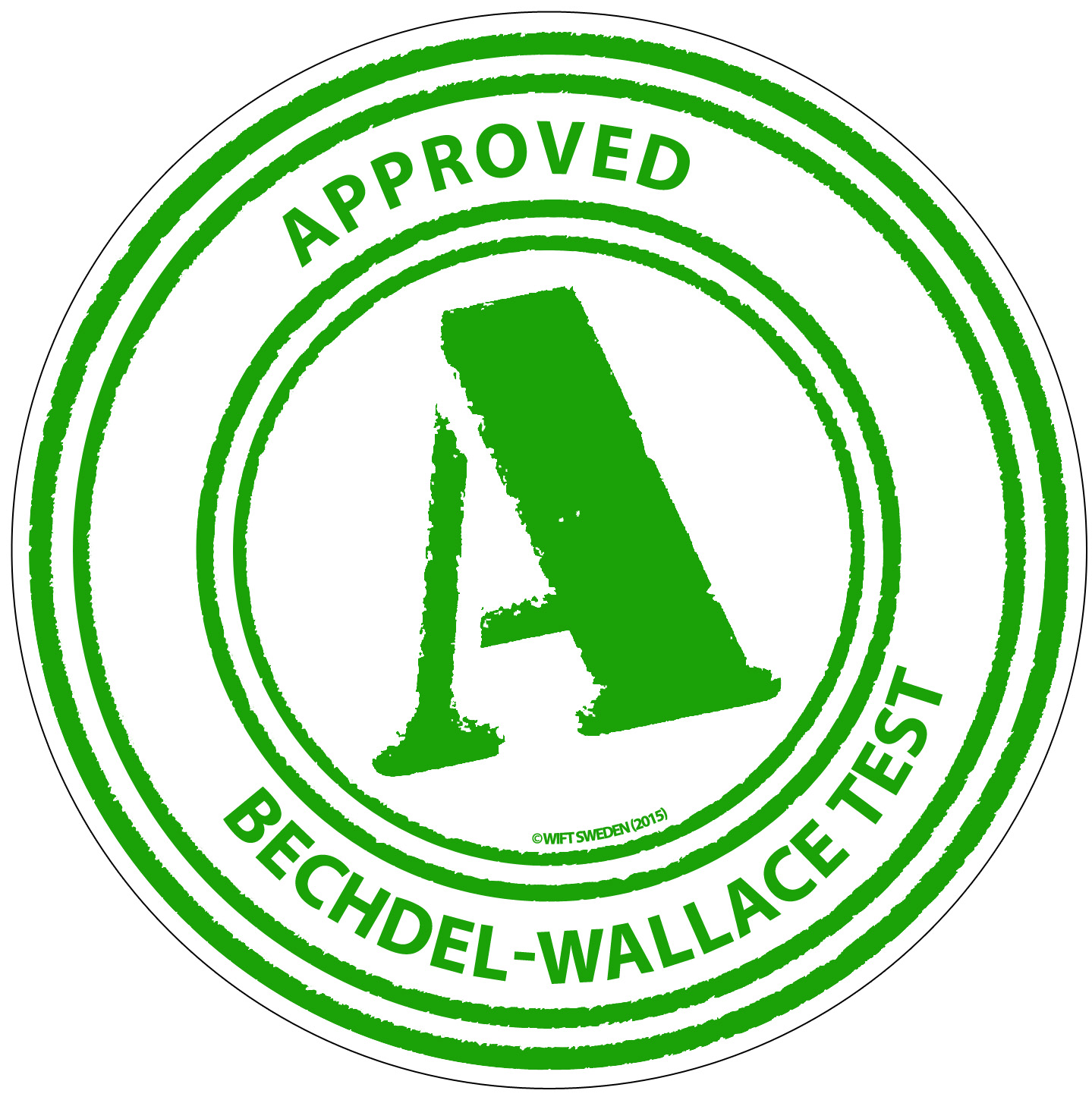 Yes. Julie and Billie often speak to each other while Billie is in the hospital. Later on when the three are living together, Julie keeps trying to get to the bottom of things despite their disagreements.