Christina Hodson's take on the Transformers story focuses more on human emotion than the well-known Michael Bay franchise. With Hailee Steinfeld impressively leading the action blockbuster, this new telling of an old tale is a refreshing change. (BKP: 4/5)
Review by Managing Editor Brigid K. Presecky
With 1980s reminiscing in full force, thanks to the popularity of the Duffer Brothers' Netflix juggernaut, Stranger Things, and continuously celebrated anniversaries of John Hughes' greatest hits, there's a reason a film like Bumblebee succeeds – it does nostalgia right.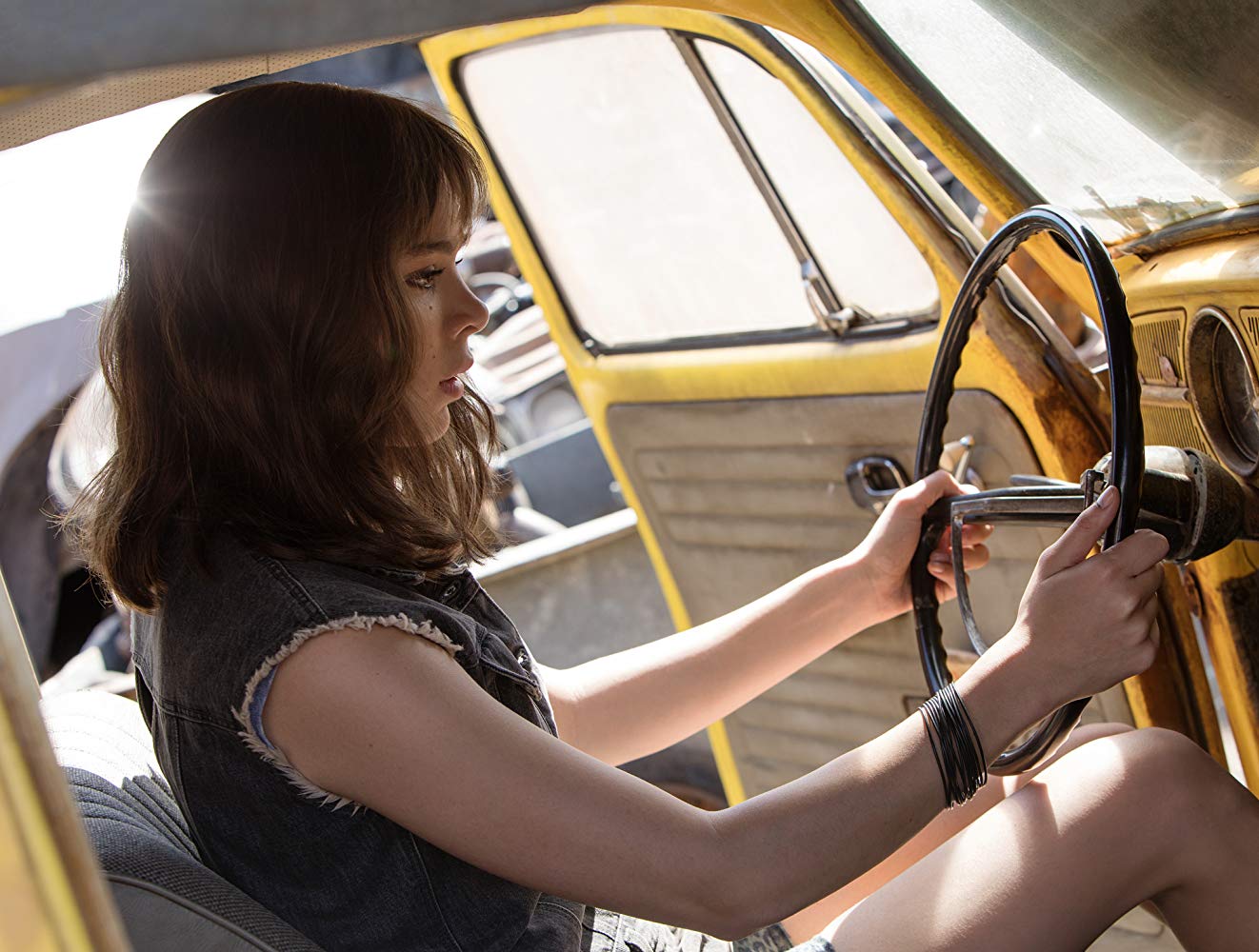 Set in 1987, without the cheesy neon colors and leg warmers, the film introduces viewers to Charlie, a young woman on the edge of 18 (see what I did there?) working at Hot Dog on a Stick in a small California beach town. It's a Guardians of the Galaxy vibe that assures viewers they're in for an enjoyable, familiar ride. Sure, we're also introduced to another world full of chaotic robots, including an autorobot, B-127 (aka Bumblebee). Much like Superman sent from Krypton, Bumblebee is sent from Cybertron to protect vulnerable, human earthlings.
But the most vulnerable, human earthling in this story is a compelling one. After Charlie loses her father, the lonely, misfit teenager spends her free time trying to restore a car (a project she and her dad were working on together). When she comes across a 1967 V.W. Beetle – which Bumblebee has shapeshifted into – the journey for our hero begins. Much like Elliot and E.T., the Extra-Terrestrial, viewers are treated to another unlikely friendship story with a dash of other-world fantasy.
Steinfeld, an Oscar-nominee at the age of 11 for her role in the True Grit remake, elevates the already-touching script to a level of, "Wait? Do I actually care about Transformers?" Her honest portrayal of a lost teenager in a coming-of-age story makes you care, something past franchises failed to do with their never-ending explosions and lack of character. John Cena, too, brings a lightness and natural humor he's honed with his past roles in Amy Schumer's 2015 hit Trainwreck and Kay Cannon's 2018 comedy Blockers (kudos to Cena for supporting women filmmakers).
With enough action, conflict, humor and heart to check off all the boxes of an enjoyable moviegoing experience, Christina Hodson (the sole writer, not one of many) knows how to accurately tap into that 80s feeling so many of us are looking for. Although Michael Bay's summer tentpoles may have performed astronomically the box office, Bumblebee might just have more staying power.
© Brigid K. Presecky (12/22/18) FF2 Media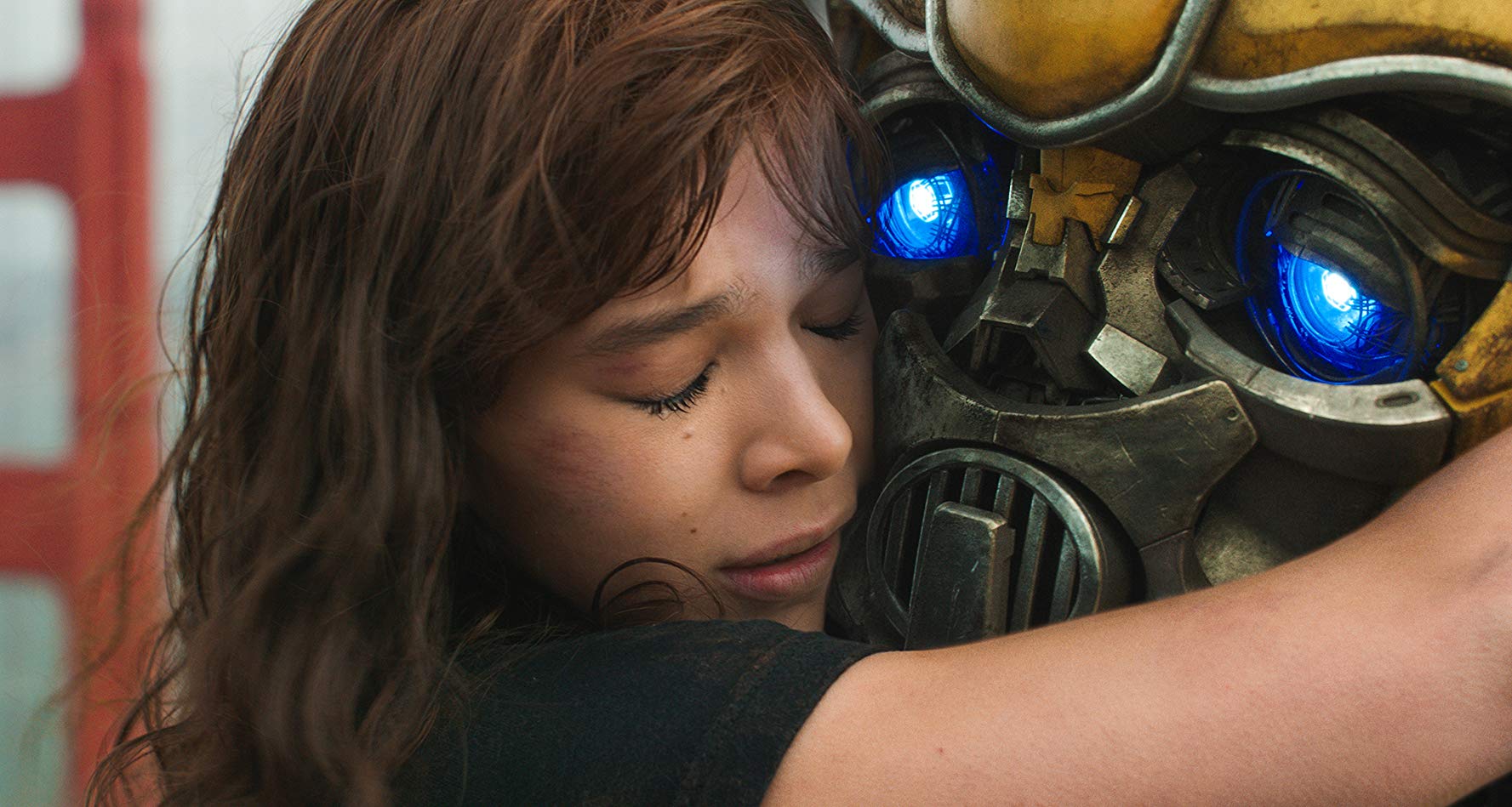 Photo credits: Photo Credit: Paramount Pictures – © 2018 Paramount Pictures. All Rights Reserved. HASBRO, TRANSFORMERS, and all related characters are trademarks of Hasbro.2
Does Bumblebee pass the Bechdel-Wallace test?
No.