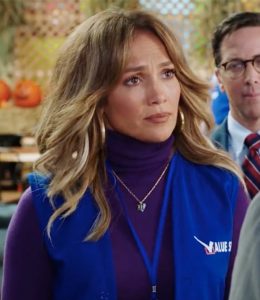 When a warehouse employee makes a wish that her street smarts were valued as much as book smarts, she doesn't expect her wish to come true. Suddenly gifted with a new identity complete with fake Harvard degree and impressive resume, she is given a second chance at a stellar career. Director Peter Segal and writers Justin Zackham and Elaine Goldsmith-Thomas deliver a shiny new JLo-driven blockbuster that, surprisingly, does not disappoint. Add a hilarious sidekick and a well-chosen plot twist and you have a hit. (RMM: 4/5)
Review by FF2 Associate Roza M. Melkumyan
Having worked for fifteen years at the same store, Value Shop assistant manager "Maya" (Jennifer Lopez) is ready for her promotion. Maya may not have a college degree, but what she lacks in education she makes up for with experience. As she prepares for an important meeting with company higher-ups, her boyfriend and Fordham's assistant football coach "Trey" (Milo Ventimiglia) assures her that she will do amazing. Though impressed with Maya's dedication to the company as well as the store initiatives that she has personally worked to instate, the company head gives the coveted managerial position to a white man with a degree in sales who is so out of touch with his actual employees that it's cringeworthy.
Dejected, Maya heads home via subway with potty-mouthed (and absolutely hilarious) best friend and coworker "Joan" (Leah Remini) in tow. Also loud-mouthed, Joan drops that Trey is shopping for wedding rings. Maya is less than excited about this news, as she knows that Trey wants to start a family and she doesn't. That night, Maya wishes that street smarts were valued as much as book smarts. "Dilly" (Dalton Harrod), Joan's Stanford-bound eighteen-year-old boy, pays attention.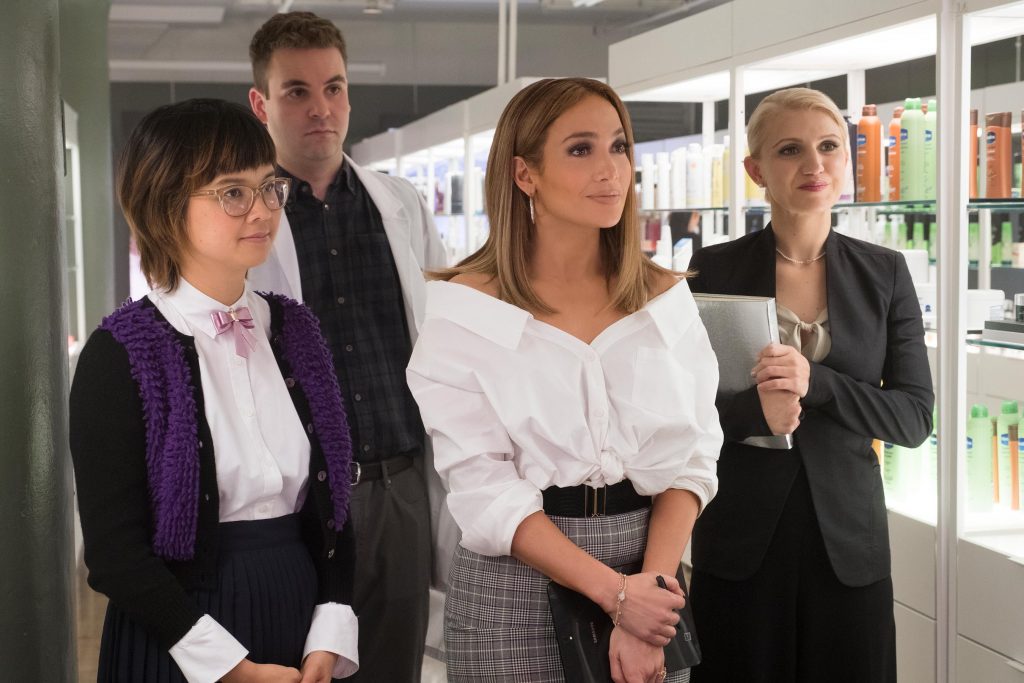 The next day, Maya gets a call saying she has an interview for a consultant position at a major corporation run by "Anderson Clarke" (Treat Williams). Joan then admits that Dilly applied to a few jobs for Maya the night before. After a pep talk from Joan, Maya agrees to go to the interview and is subsequently surprised to find that she is being interviewed by Anderson Clarke himself, who references a resume complete with Harvard degree and a stint in the Peace Corps. Impressed with her in-depth knowledge of their product sales and by her criticism of their not-so-all-natural skincare line, Clarke hires Maya. Vice President "Zoe" (Vanessa Hudgens) and head of the skincare department is not so impressed.
Later that day,  Dilly admits that he created an all-new resume and Facebook page for Maya under the name "Maria de la Vargas". Though she is initially hesitant to accept the position, tensions between Maya and her new manager push her to quit her job for this new opportunity. Over pizza, Trey expresses his support for Maya's new endeavor. But when Maya admits that she doesn't want to start a family, the relationship falls to pieces.
On Maya's first day of her new job, Zoe proposes a challenge; she will alter the existing skincare formula to be slightly more natural while Maya will try to create a completely new, all-natural, skincare product. Maya, along with assistant "Hildy" (Annaleigh Ashford), intern "Ariana" (Charlyne Yi), and scientist "Chase" (Alan Aisenberg), set out to win. But things get complicated when Maya realizes that Zoe is actually the daughter she gave up for adoption when she was just seventeen. To top it all off, Maya is worried that everyone will find out her true, degree-less past.
To my own surprise, I thoroughly enjoyed this film. Having seen several Jennifer Lopez films already, I've come to the conclusion that her acting chops aren't exactly Oscar-worthy. And while I am certainly not saying that this film deserves an Oscar, I must say that I was pleasantly surprised by how invested I was in the plot. The message is uplifting, positive, and falls in line with the general "American Dream" story arc, that with hard work you can achieve anything. Now, this Dream has its own problems, one of which being that anyone who is not straight, white, and male are often excluded from the promise of this Dream (yes, I did just finish Ta-Nehisi Coates' Between the World and Me). This is precisely why I find this story more refreshing. Maya is a lower-middle class Latina woman struggling to make herself seen in the world of business. Though Dilly's fabricated resume gets her the interview, her own speech lands her the job. Without giving away too much about the film's resolution, the filmmakers make a point of stressing Maya's own intelligence and actions when given the power to prove herself rather than the circumstances that allow her the opportunity.
It is important to note here that Maya's story is not driven by romantic love for a man, although she does love Trey. Rather, her love story is that between her and her daughter, Zoe. This, along with her own drive to prove herself in her career, carries the film's spirit. Add a hilarious female sidekick and a posse of female friends to provide the comic relief, and you have a recipe for a solid comedy. Even though the miracle product seems to be a little too miraculous to pull off in such a short time, I was so invested in the film and the story that I didn't really mind.
This being said, I do wish that director Peter Segal and writers Justin Zackham and Elaine Goldsmith-Thomas would have used this film as a platform for social commentary. Producing another story of the American Dream is all good and well, but the overpowering sentiment that you can always rise above your station with hard work and dedication glazes over the reality of how difficult it is for someone to climb above that station when they aren't given the same opportunities from the get-go. Zoe is able to land a VP role as a twenty-something-year-old because of her upbringing and connections, while the equally intelligent Maya has had to struggle just to get out of the foster care system. While watching, I couldn't help but reflect, as frequently do, on the shortcomings of the American school system and its lack of education affordability.
© Roza M. Melkumyan (12/30/18) FF2 Media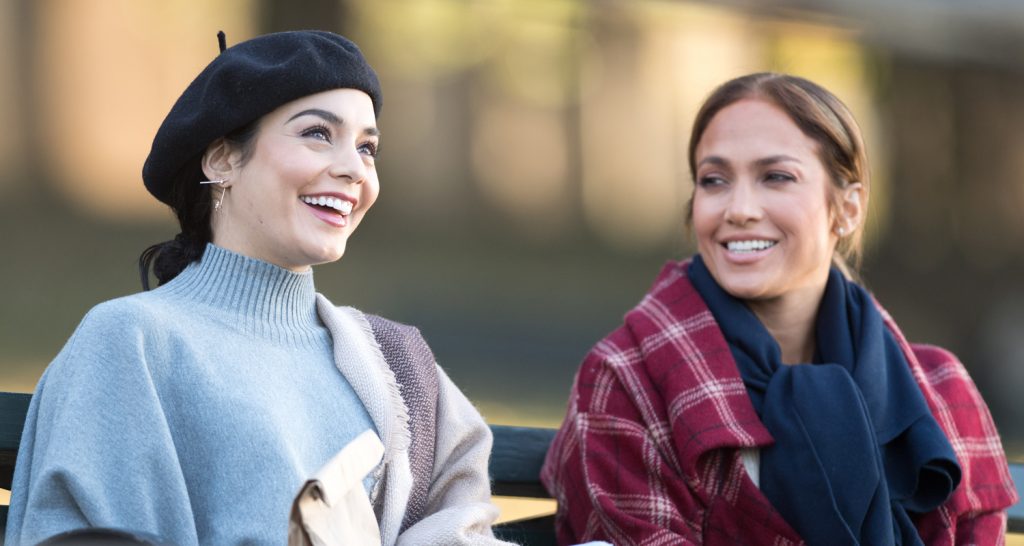 Featured Photo: Trey wishes Maya luck as she prepares for her potential promotion.
Top Photo: Maya faces rejection.
Middle Photo: Maya and her newly-assembled team face the work challenges ahead.
Bottom Photo: Maya and Zoe make up for lost time
Photo Credits: Barry Wetcher
Q: Does Second Act pass the Bechdel-Wallace Test?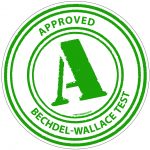 Yes!
This film is full of meaningful female relationships and the women-centered conversations that come with them. Maya shares many moments with best friend Joan and daughter Zoe that focus on life, work, her past, and her present relationships with the women in her life.