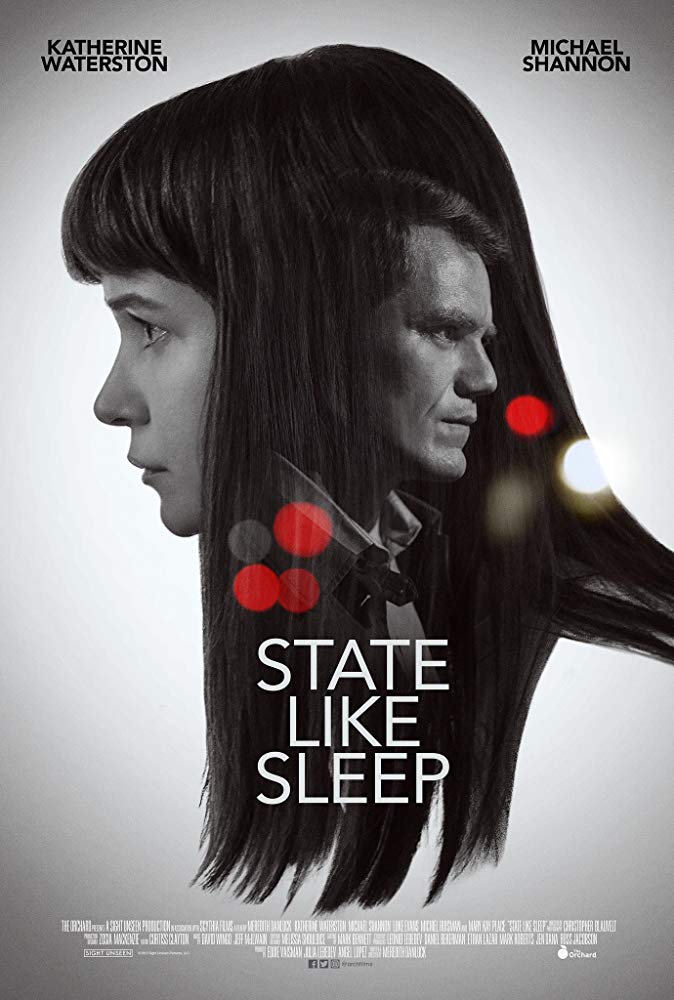 State Like Sleep, written and directed by Meredith Danluck, is a noir-esque thriller about a woman who must confront the demons surrounding her husband's death (3.0/5.0).
Review by Intern Beatrice Viri
In State Like Sleep, photographer Katherine Grand (Katherine Waterson) receives a phone call from her mother that forces her to fly to Brussels and reopen old wounds. A year ago, Katherine was going through a messy divorce until her celebrity husband Stefan Delvoe (Michiel Huisman) was found dead in their home, deemed a suicide influenced by drug abuse– but Katherine's not entirely convinced. She is urged to clean out their belongings by her mother Elaine (Mary Kay Place) and mother-in-law Anneke (Julie Khaner) but instead attempts a personal investigation, leading her to frequent a secret gentleman's club behind a sari-sari store run by the dangerous Emile (Luke Evans) who's enigmatically linked to her husband. The bar also leads her to encounters with an expat named Edward (Michael Shannon), whose chance encounters lead them into an awkward affair.
The main storyline focuses on Katherine trying to piece the puzzles Stefan's death together, while glimpsing into their former life– their happiness, and then their decline. But mostly, it focuses on a woman struggling with mental baggage of wondering if she ever knew her husband at all, her vices and her trysts, her worries about her mother's health. State Like Sleep gets deep into heavy topics, namely death, addiction, drugs, yet does so in a way that feels like a trance.
I will say that the film is visually and audibly pleasing. Reflective of Katherine's career as a photographer, the stills and shots are well-placed and have a touch of modernity laced with an attempt at noir. The music is mature and erotic when inside the club, tense with drama at its climaxes and has a lingering sorrow that fits the film's general mood– I can appreciate the movie as an art piece. Nonetheless, the movie becomes rather convoluted plot-wise and starts to lose direction as it progresses, riddled with irrelevant tangents. But perhaps that is the point– it is reduced to a stream of consciousness, a dreamlike state similar to its title.
The most compelling part of the film is how it handles grief and emotion, especially in regards to her mother. The tragic conclusion of her arc is a slap in the face to Katherine, who had just lost her husband, and is probably the most moving scene in the movie. The women of the film were the ones who put it into action; Waterson put on an emotive performance, and Anneke's character ended up being a surprising instigator. But, Katherine's meaningful relationships with women are ultimately put in the backburner. She is frequently called by someone who seems to be her sister, but no name is ever mentioned, not even at the very end when they share heartfelt words. Their words of comfort are then upstaged by Michael Shannon's character in attempt to conclude with a happy ending.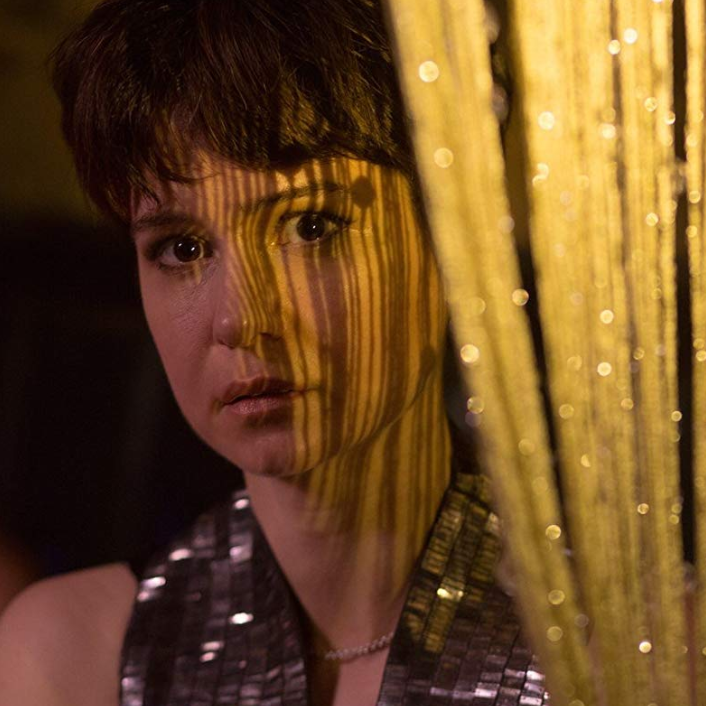 State Like Sleep attempts to set up a love story between Katherine and Edward, both people who struggle with their marriages albeit in drastically different ways, but I could not get attached to their relationship at all. Shannon's character might serve as a charismatic contrast amongst the moody melancholy of film, but he felt too conveniently placed. Which I suppose was the point, but their chemistry felt shallow at best and lacked any real depth. Personally, I found Katherine and Stefan's rocky relationship much more interesting as even at their peak there was still a constant distance– so when Katherine finds her answers, the reveal is even more hurtful.
Nonetheless, State Like Sleep is a film that is determined "enjoyable" through taste. Does the viewer bask in raw emotion and humanity? Or do they take in the littlest details and scoff at plot holes? Those factors will determine whether you'll fall asleep during this movie.

© Beatrice Viri (02/06/18) FF2 Media
Photos: Promotional Poster, Katherine Waterson as Katherine Grand
Photo Credits: Sabrina Lantos
Does State like Sleep pass the Bechdel-Wallace test?
Yes. Many conversations focus on Stefan's death and mentioning several men Katherine becomes acquainted with, but Katherine's mother's health is also a subject of big concern between she and her sister.