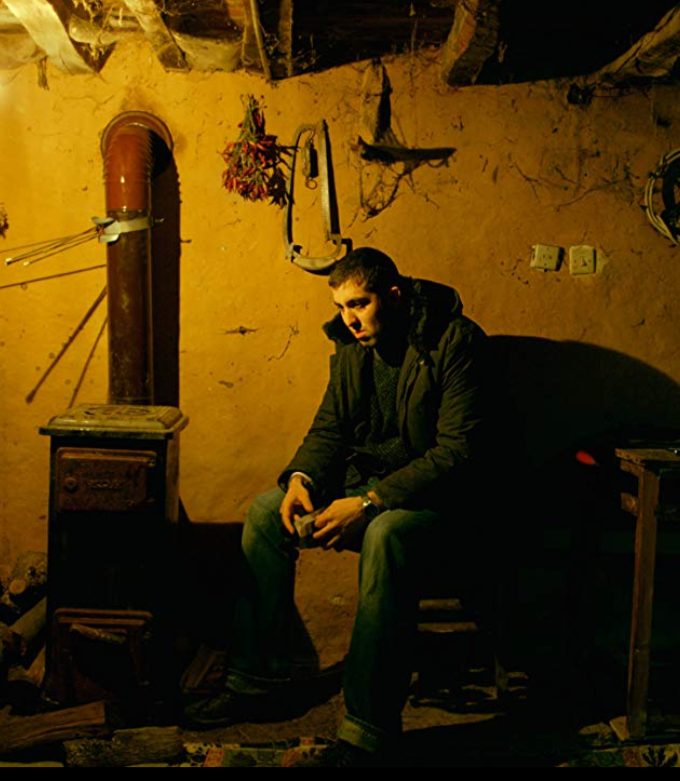 The Wild Pear Tree (directed by Nuri Bilge Ceylan and written by Ceylan, his wife Ebru Ceylan and Akin Aksu) is a familial and literary drama about a recent college graduate struggling to get his book published and navigate his way through poverty, returning home, and a gambling father. (DLH: 3.5/5)
Review by FF2 Media Intern Dayna Hagewood
It must be said first and foremost that The Wild Pear Tree is the most visually gorgeous film I have seen in theaters in years. The cinematography is jaw-dropping and the camera movement is interesting and fresh. For this aspect alone, the film is an absolute treat.
The Wild Pear Tree begins by introducing us to main character Sinan (played by Dogu Demirkol). We follow him home through town and discover that he has just returned after graduating college. Sinan is stopped on his way by the town jeweler who mentions that his father owes him money. It is rather clear that Sinan's family is underwhelmed by his return home. His father welcomes him back briefly and we discover that the mother has put away all of Sinan's books because she doesn't like clutter. This trend of slightly cold family interactions becomes a recurring theme in The Wild Pear Tree, as well as one of the most interesting elements to dissect. While Sinan's family certainly isn't perfect, it is never clear what each character's relationship is to one another. This is not a detriment, and in fact increases the tensions and intrigue that the film holds so closely to its core.
And yet, the familial dramas are only about 1/3 of what is going on in The Wild Pear Tree. The film also effectively functions as a fable about the Turkish town and its players as well as Sinan's own memoir and philosophical dissections. When Sinan goes to the local bookstore in town and sees a successful writer that he saw speak at a literature symposium, he goes to introduce himself and speak with him. When the writer asks what Sinan's book is about, he essentially sums it up as exactly what The Wild Pear Tree is: part memoir, part philosophical discussion, part local stories about the town. Thus, the film essentially functions as Sinan's book in a simultaneously cyclical and choppy way.
When Sinan travels to the mayor's office to inquire about funding for his book, he is disappointed to realize that the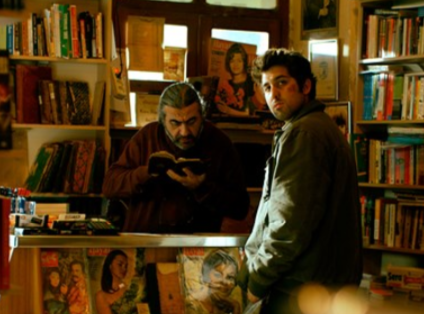 town will not be able to sponsor the money he needs to publish his work. This scene not only establishes Sinan as a struggling literary figure, but is also the first scene that displays what is so central to The Wild Pear Tree. The film is essentially made up of vignettes of long and philosophical conversations that are cyclical in nature. It seems that no issue becomes resolved without thirty to forty minutes of fleshing out every avenue of thought about a subject. While this is also not necessarily a bad thing, The Wild Pear Tree is certainly a film made in bouts of conversations with actual plot based events consuming less than a fraction of the runtime.
For example, when Sinan resolves to take his teaching exam, the time that it takes to get on the bus develops more about his character and those surrounding him than the actual event of the exam. In this sequence of scenes, we learn more about the family's poverty, the true character of Sinan's quirky and unreliable father, and Sinan's innate desire to figure out his dad. The teaching exam scene that follows is incredibly short and abrupt in comparison. This is to prove that The Wild Pear Tree is more concerned with digressions than actual plot. While this can certainly be frustrating at points, this is also what makes the film so interesting and thought-provoking. It frustrates nearly all of our expectations of what a classical film 'should be.'
What is most redeeming about The Wild Pear Tree's conversational and philosophical quality is that everything ends up connecting, even if that connection seems confusing or disjointed. Even though I wasn't necessarily sure what happened in the film, I felt the distinct and eerie sense that I had put together a wandering puzzle by the end. The film is full of nuggets of wisdom and interesting thoughts and retains a wonderful mysterious quality in the treatment of its characters and plot.
Though I certainly didn't originally believe that The Wild Pear Tree had to be the whopping three hours and ten minutes that it ranks in at, I understood the value and necessity of the rambling timeline and interactions during the last scene when Sinan returns home yet again to visit his father for one last powerful conversation.
If this is your first Ceylan film, be sure to bring in the largest cup of coffee you can find. While the film is certainly rewarding and thought-provoking, you might find yourself dozing off through some of the longer and initially unproductive conversations.
Even still, The Wild Pear Tree is worth the watch. I'll be the first to admit that I often leave the theater feeling completely unchanged by films that I've seen. Ceylan has managed to create the antithesis to this kind of apathy with The Wild Pear Tree. Though it might leave you stumbling and searching for answers, it will certainly leave you with the kinds of interesting questions that film should always present.
© Dayna Hagewood (2/10/2019) FF2 Media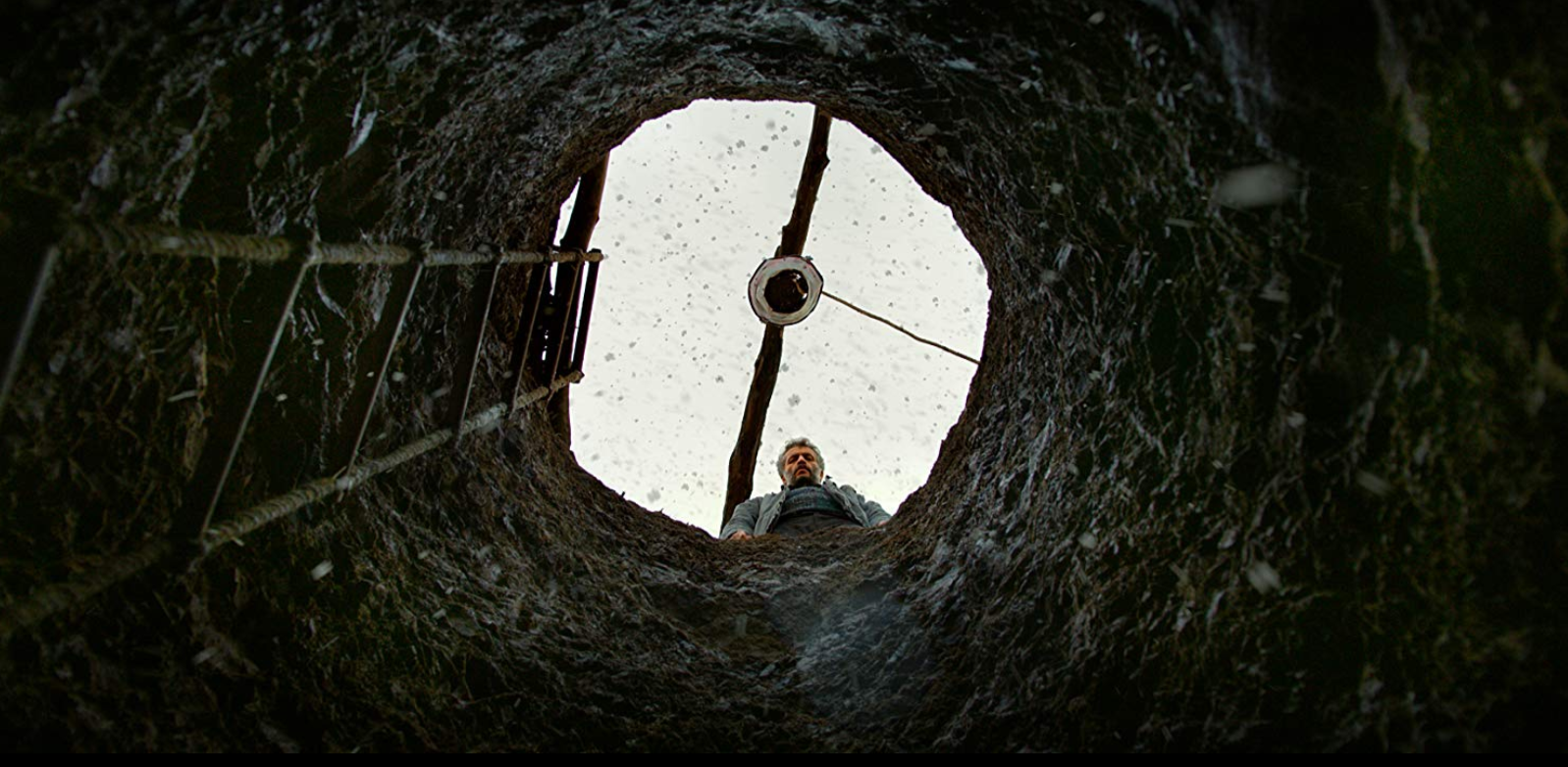 Featured Photo: Sinan and his father walking through the street.
Top Photo: Sinan towards the end of the film.
Middle Photo: Sinan in the bookstore prior to seeing the writer.
Bottom Photo: Sinan's father looking down a well.
Photo Credits: IMDB 2018
Does The Wild Pear Tree pass the Bechdel-Wallace test?
No. The film only has three prominent female characters, and they never speak directly to each other aside from Sinan's mother and sister in conversation about the father.