Based on Martin Amis' 1997 novel "Night Train," Patricia Clarkson stars as a lead investigator in the death of a leading astrophysicist (Mamie Gummer). Although the stellar cast is more compelling than the story itself, the science fiction elements make director Carl Morley's Out of Blue a unique homicide puzzle to piece together. (BKP: 3.5/5)
Review by Vice President and Managing Editor Brigid K. Presecky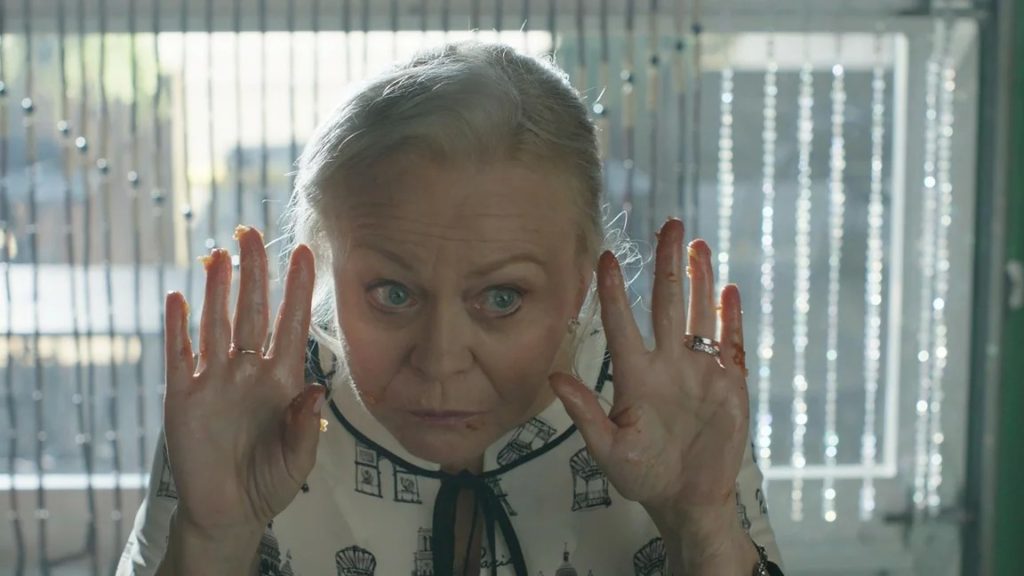 A heightened version of a planetarium-set Law and Order episode, Out of the Blue opens with the death of black hole expert (Gummer), the daughter of a New Orleans tycoon (James Caan). We meet tough and unconventional Detective Mike Hoolihan (Clarkson) as she tries to solve the murder while grappling with her own, dreamlike existentialism.
With a trippy, galactic tone that may or may not fit into the science fiction genre, the crime aspect of the story is second to the neo-noir thriller that Morley brings to life. "Thriller" is generous here, as the story lulls for a longer time than a typical whodunnit. But the slower pace allows viewers to study the character of Mike Hoolihan rather than the case she is trying to solve. "So often a woman's strife is connected to a man or a child," Morely told FF2 Media in an interview during the 2018 Toronto International Film Festival " … But this is a beautiful character study of a beautiful, no-frills woman. All she had was life in homicide."
Clarkson captures the characters that well, even in unrealistic situations like an investigator sitting inside the victim's car, relaxing and basking in her own thoughts until a knock on the window interrupts her daydreams. Is it mocking the genre? It may be up to the fans of detective shows and/or murder-mystery novels to decide whether it's satire. Either way, it is much more entertaining and intriguing than a recent film in the same vein where Nicole Kidman plays a tough-as-nails detective with no substance (choose this rather than Destroyer).
With Clarkson, Gummer, Caan and a supporting cast of Jacki Weaver (the victim's mother), Toby Jones and Aaron Tveit, the cast is weightier than the material. Morely adapts this out-of-the-box story with interesting visuals and a well-constructed world for Detective Mike Hoolihan, yet it never makes you want to stay in it very long. Like any visit to an observatory, you can expect to sit in reclined chairs and look at the stars as a narrator lulls you into a trance-like state. Unfortunately, Out of Blue does the same.
© Brigid K. Presecky (3/22/19) FF2 Media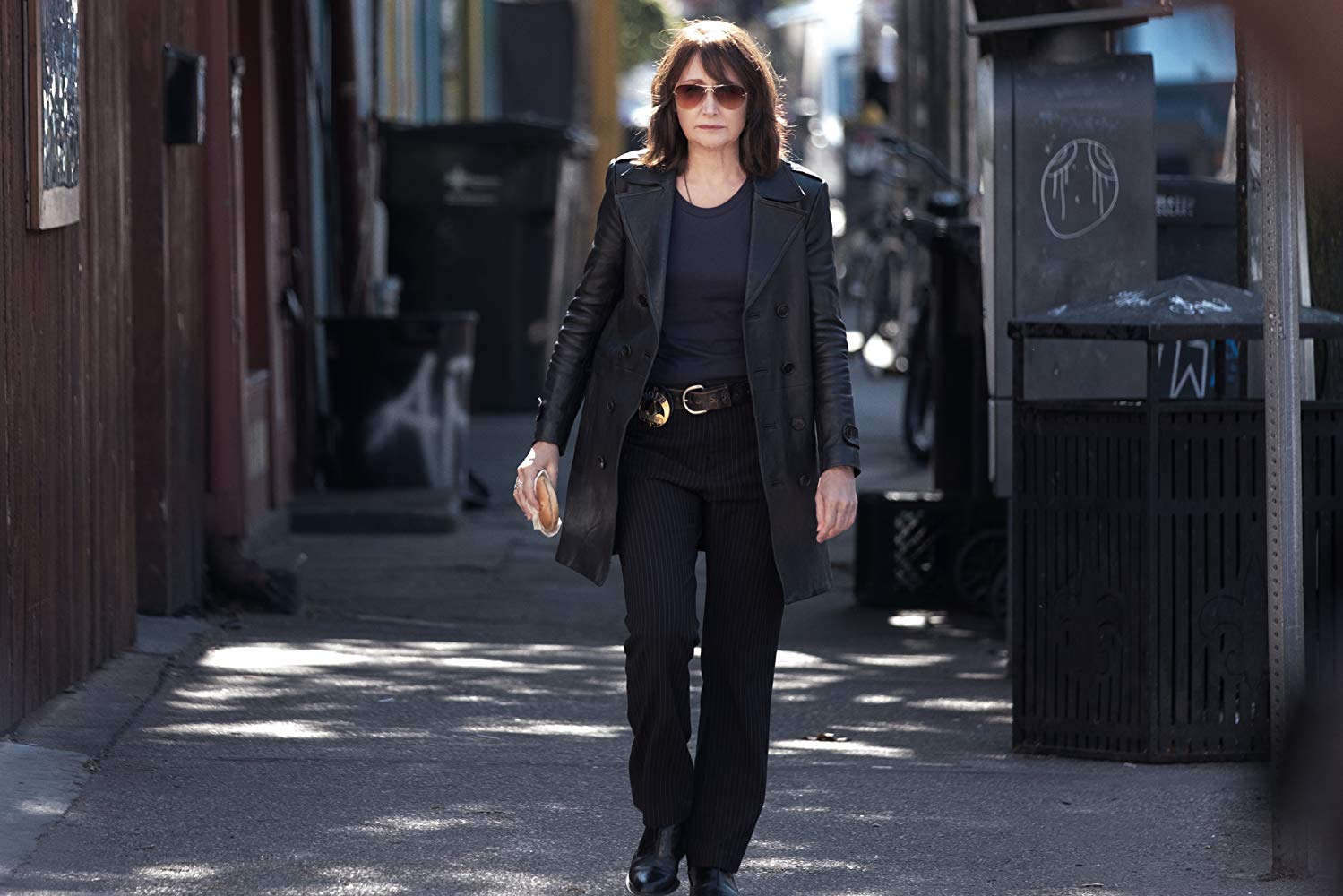 Photo credits: IFC Films
Q: Does Out of Blue pass the Bechdel-Wallace test?
No.