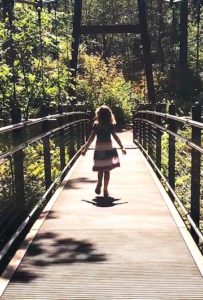 In The Most Dangerous Year, filmmaker Vlada Knowlton focuses on a fight against anti-transgender "bathroom bills" in a school district in Washington state. Knowlton takes a personal approach, telling her own family's story as well as those of other families in her community. The documentary is educational, drawing on the expertise of a range of professionals to help explain what trans is and why these particular civil rights are so important. (AEL: 3.5/5)
Review by FF2 Contributing Editor Amelie Lasker
In 2016, lawmakers across the U.S. proposed bills and ballot initiatives to require that students use school bathrooms that corresponded to their genitals. These laws would ban transgender children from using the bathrooms that matched their gender identities. The Most Dangerous Year follows a group of parents in Washington state fighting to prevent these laws from being passed.
Filmmaker Vlada Knowlton herself is one of these parents. The story of her five-year-old daughter, who is transgender, provides an anecdotal understanding that is both heartbreaking and hopeful. Through her daughter's story, Knowlton illustrates why it's so important that lawmakers protect transgender children's rights.
Knowlton goes far beyond her own daughter's story to explain why these laws are so destructive. She includes statistics of the benefits transgender children gain from supportive communities, and of the dangers to their physical and mental health when they don't have this support. She draws on a range of interviewees including activists, lawmakers, and neuroscientists who help to explain what transgender means and to validate the range of experiences that can be included in this term.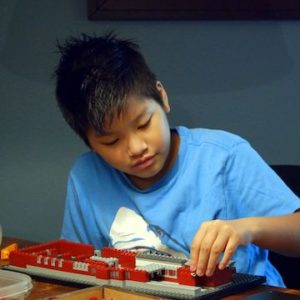 Other families' stories are more complex than Knowlton's. Some parents talk about their initial difficulties understanding or accepting their transgender children's needs due to ideological, cultural, or religious conflicts. When we see parents in the film meeting around dining tables to talk about protecting their children's rights, many of them have reached these stances from long and fraught emotional journeys.
Scenes of debate are more visceral than dryly legal or didactic. Knowlton herself, visibly upset, approaches a group of protesters for the discriminatory bathroom bills outside a playground where her transgender daughter and her friends are playing. Republican congressman Joe Fain explains to his constituents why he voted against one of the bathroom bills, and a man stands up and shouts violently about young girls being unsafe in their own bathrooms.
Knowlton explains that people's fears are misguided, and that perhaps they derive from cultural representations of transgender people as dangerous. People who support discriminatory bathroom bills tend to be concerned about protecting children against sexual predators. Knowlton makes it clear that the people she talks to who support the discriminatory bathroom bills have never actually heard of attacks in bathrooms by transgender people or by people "pretending" to be transgender. They are only afraid that these attacks could happen if people are allowed to use bathrooms that don't match their gender identities.
Aidan Key, a consultant who helps facilitate care and support for transgender children in schools and families, takes an approach that embodies the documentary's: he believes people who fight for discriminatory laws are not bad, but simply uninformed, and he keeps this in mind when he is arguing with them.
Knowlton highlights some of the arguments against her cause: why so much fuss about bathrooms? And why focus so much on such a small minority of transgender students, at the risk of the "safety" of the rest? To these, Knowlton responds that the use of bathrooms is a question of transgender children's right to live, to exist in the world as who they are. She adds, so what if people are uncomfortable? People are always going to be uncomfortable with ideas they aren't used to. Why should that have anything to do with civil rights?
The film's title refers to a Human Rights Report finding that violence against transgender people was higher in 2016 than ever. The correlation between this fact and the year's political events fuels the sense of urgency in Knowlton's call to action.
This isn't filmmaker Vlada Knowlton's first documentary about how family tensions fit into larger contexts. Her 2015 film Having It All followed three women as they navigate the difficult balance of career and motherhood. Although this story was undoubtedly personal to Knowlton, a mother and artist herself, it was nowhere near as personal as the story in The Most Dangerous Year. Here, Knowlton turns the camera toward her own family and the emotional development of her young transgender daughter in order to make an argument about civil rights. It is an argument fueled by love and frustration, and she makes it well.
© Amelie E. Lasker (4/18/19) FF2 Media
Top Photo: Knowlton's youngest daughter.
Middle Photo: Another transgender child whose story is told in the film.
Bottom Photo: The Knowlton family and other local allies protest for trans rights.
Photo Credits: Big Time PR
Q: Does The Most Dangerous Year pass the Bechdel-Wallace Test?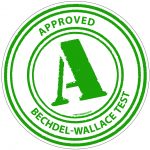 Yes!
In footage of their meetings, the mothers in Knowlton's local group of parents support each other and make plans for activism.