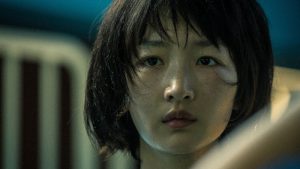 Wing-Sum Lam, Yuan Li, and Yimeng Xue team up to write the screenplay for "Better Days", a movie with a realistic take on how far bullying can go. Set in Anqiao city in 2011, Derek Tsang directs a piece that marries the stresses of China's rigorous academic system with the traumatic experiences of bullying at school. What starts off as a bullying story with a teenage friendship, quickly becomes a deep dive that inspects the damaged psyche of these teenagers through heartfelt emotion. (KIZJ: 4/5)
Review by FF2 Contributing Editor Katusha Jin
"Chen Nian" (Dongyu Zhou) is an english teacher for a group of young students at an after school program. As she demonstrates the past tense with "this used to be our playground," her eyes show a glimmer of melancholy. Flashback to 2011, students jog around a track early morning whilst chanting "Score 600", "Get into the University of your dreams!" and other slogans about not giving up. Hoards of students in the same blue uniforms filter into the campus of 'Yaohong "Gaokao" Remedial Education Center', a center for intensive studies for China's 'Gaokao' (high school graduation examinations). This is a training ground and a place that measures success through tireless discipline, all in preparation for the exams.
The classroom is filled with a hum created by students muttering excerpts of textbooks to themselves. Some pinch their nose bridge to ease the strain on their eyes, whilst others nap next to a pile of books. A large board outside shows 60 in big red lettering, counting down the days left till the single most important day of all their lives–the first day of examinations.
Chen Nian, one of the top students, carries a crate of yogurt with a fellow student, "Hu Xiaodie" (Yifan Zhang). Losing as little time as possible, Chen Nian returns to her studies and plugs into a recording of english study materials. Other students around her starting flurrying out of the classroom; eventually Chen Nian notices the commotion and leaves her desk to see what happened. Everyone gathers around the courtyard–a girl just jumped off the building. Chen Nian hurries down and slowly walks towards the body with sadness and regret fueling her silent tears. She covers the body with a jacket; it is Hu Xiaodie.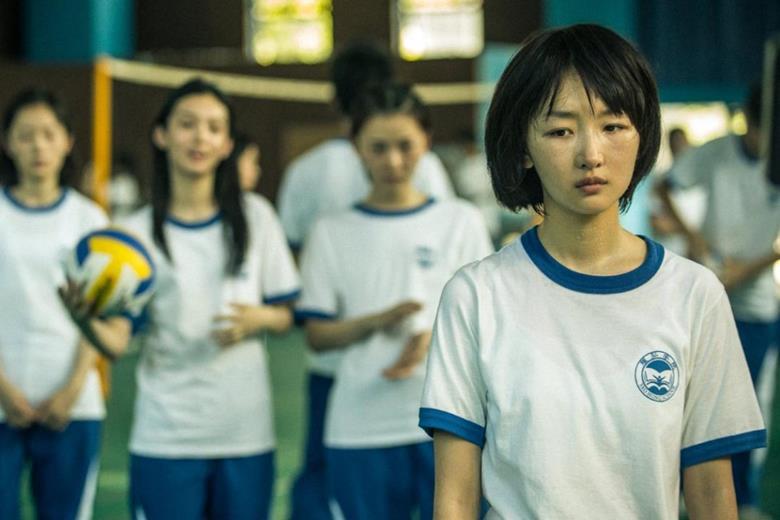 The next day, everyone is at their desk as usual when Chen Nian is called out of her classroom to talk to police officials. Surrounded by the adults asking one question after another, she gets a flashback of Hu Xiaodie on the morning of her death. Chen Nian keeps her head down and answers succinctly: "you don't need friends here." "Yi Zheng" (Fang Yin) is suspicious and probes her further with a photograph of Chen Nian covering up Hu Xiaodie's body. The bell rings and, to the surprise of police, the teacher asks that Chen Nian goes back to her classroom. It is examination season after all. Back at her desk, she finds a red puddle of liquid on her chair. We flashback to Hu Xiaodie as she also finds a puddle of red liquid on her chair. A hint of uneasiness flashes across Chen Nian's face.
In the lunch line, three girls surround Chen Nian and one tries to take a photo of her. These are the bullies, and deep inside Chen Nian realizes she has become their next target. Just as the pressure from fellow students begins to become overbearing, an unlikely connection between the top student and a drop out, "Xiao Bei" (Jackson Yee), is formed. Grateful for their unique relationship, they are unaware of the darkness ahead. Eating ramen and riding a motorbike together is only the bittersweet beginning of a dark spiral towards twisted deception, pain, and a relentless hunt for truth.
This is a shockingly realistic account of bullying on a school campus where everyone is under immense amounts of pressure. Priorities are hugely imbalanced, where academic progress far outweighs safety, and the students operate in this mode day in day out as though it is the norm. Writers Wing-Sum Lam, Yuan Li, and Yimeng Xu adapt Yuexi Jiu's novel about bullying with solemn poise. Although at times it feels as though fewer words during dialogue scenes could've been more impactful, the overall characters are written quite well. Dongyu Zhou and Jackson Yee have fantastic chemistry. Although I wish we had more time to witness their relationship develop rather than seeing it through montage, the emotions they share at each stage feel very real.
Director Derek Tsang is able to drive top performances out of all the actors, including the leads Fang Yin, and Ye Zhou. The cinematography by Jing-Pin Yu is very moving and captures so many intimate emotions through delicate framing. The music revolves around a sad theme, which can be quite overwhelming and feel more like a long artistic music video. In some scenes I would have preferred no music at all so I could focus on observing the characters rather than being drowned by an emotion dictated to me.
Overall a whirlwind of feelings and painful sympathy is felt throughout this movie. I was surprised at how truthful it all felt in portraying the brutal experiences of growing up amidst circumstances that seem built against you–a heavy and emotional but honest piece.
© Katusha Jin (11/10/2019) FF2 Media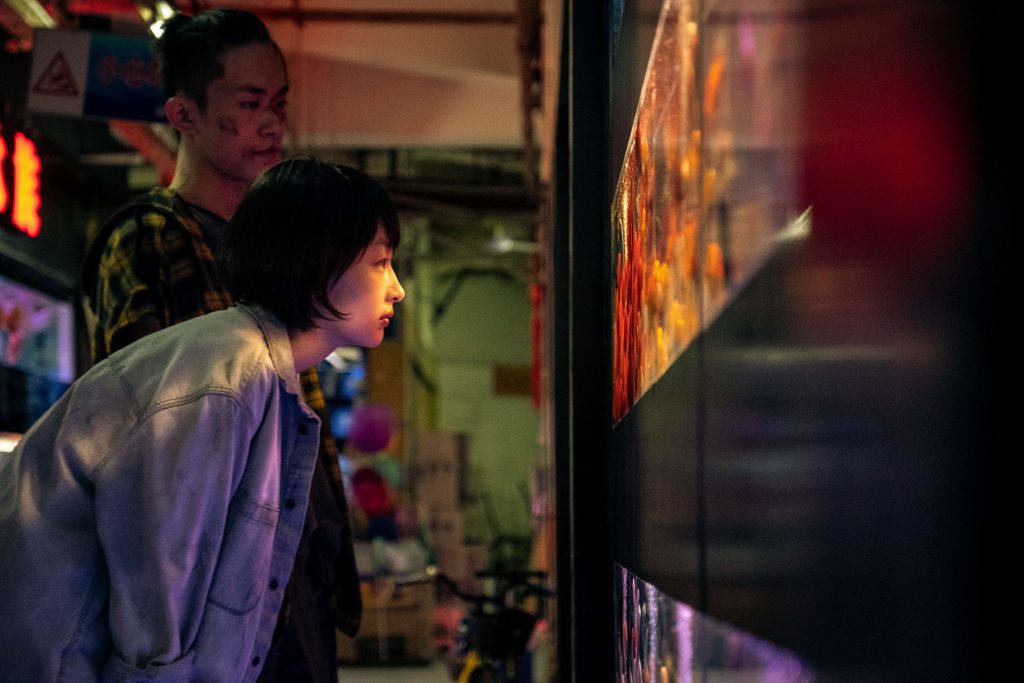 Featured Photo: Dongyu Zhou as "Chen Nian"
Middle Photo: Chen Nian being bullied  at school
Bottom Photo: Xiao Bei (Jackson Yee) and Chen Nian
Photo Credits: Well Go USA Entertainment
Q: Does Last Christmas pass the Bechdel-Wallace test?
Yes, a fair amount. One example that comes to mind is when students ask each other for academic help.